By Arsalan Nazir
Hyderabad: Nearly two centuries ago, a determined Rajasthani man, Shivnath Sankla, embarked on a journey to Hyderabad that would shape his family's destiny for generations to come. Driven by the quest of livelihood, this man could make delectable sweets that would soon leave an indelible mark on the city's culinary landscape.
Upon his arrival in the city, in 1846, Shivnath found himself settling into a modest 'devdi,' a mansion with an open veranda where influential families of the time resided. Among his welcoming neighbours was Yasin, whose descendants would forge lasting connections with Shivnath's lineage, extended a helping hand to the newcomer.
Once Yasin asked Shivnath about his aspirations in the new city. His response was simple but promising: "I can make Kalakand and Jalebi." With a sense of scepticism, Yasin lent Shivnath the essentials for his sweet-making venture — a cart, a gas stove, and even 10 kg of milk. Yasin wanted to witness the potential of this newcomer.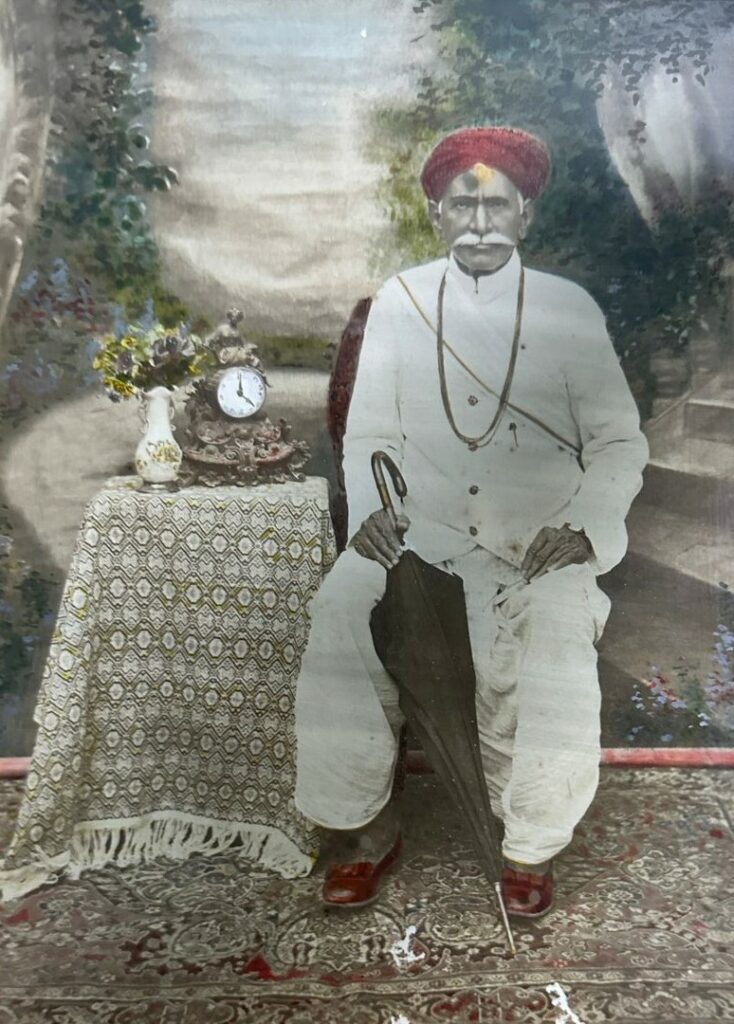 As the aroma of his sweets began to waft through the air, the neighbourhood soon became enamoured of this delicious treat. Yasin's faith in Shivnath grew, and he offered him a bigger space. It was the time in the history of the legacy, when the wheels of Shivnath's sweet enterprise began turning, setting the stage for an inspiring journey ahead.
Shivnath's journey was one of resilience and determination. He started with borrowed resources, but his unwavering dedication and consistency propelled his success. Gradually, he transformed a 100-square-foot space that Yasin had provided into a thriving shop.
Moreover, the stories of Shivnath's compassionate heart and hard working spirit were handed down through generations. Kiran, his great-granddaughter-in-law, who is now 67, shared these stories of kindness.
"Shivnath's gentleness paved the way for our families and businesses prosperity. He offered sweets to those who couldn't afford them, and even sent free sweets to poor families weddings, earning blessings in return," she said. "His empathy and understanding of poverty stemmed from his own humble beginnings."
According to Kiran, after Shivnath's passing, the city only had few shops specialising in Kesari Kalakand, however, his creations were unparalleled. So, his son Mangilal Sankla carried forth the legacy. Moreover, Kesari Kalakand remains the signature product of the shop till date.
In Mangilal's time, the sweets even found their way to the British Viceroy residing in Koti, Basheer Bagh (now turned into a women's college), adding a royal touch to the legacy.
Badri Narayan Sankla, Mangilal's son and Shivnath's grandson, further elevated the business increasing the shop's area from a 100 square feet to 500 square feet, attracting notable personalities like Renuka Chaudhary (former minister of women and child development), and Ibrahim bin Abdullah Masqati (owner of Masqati dairy products ) to its doors.
Rajendar Kumar Sankla, 76, the son of Badrinarayan, bears witness to the shop's evolution. He pursued his education while supporting the family legacy. "After our business prospered, my father expanded his team, hiring chefs, workers, and managers to ensure the quality and consistency of the sweets," he said.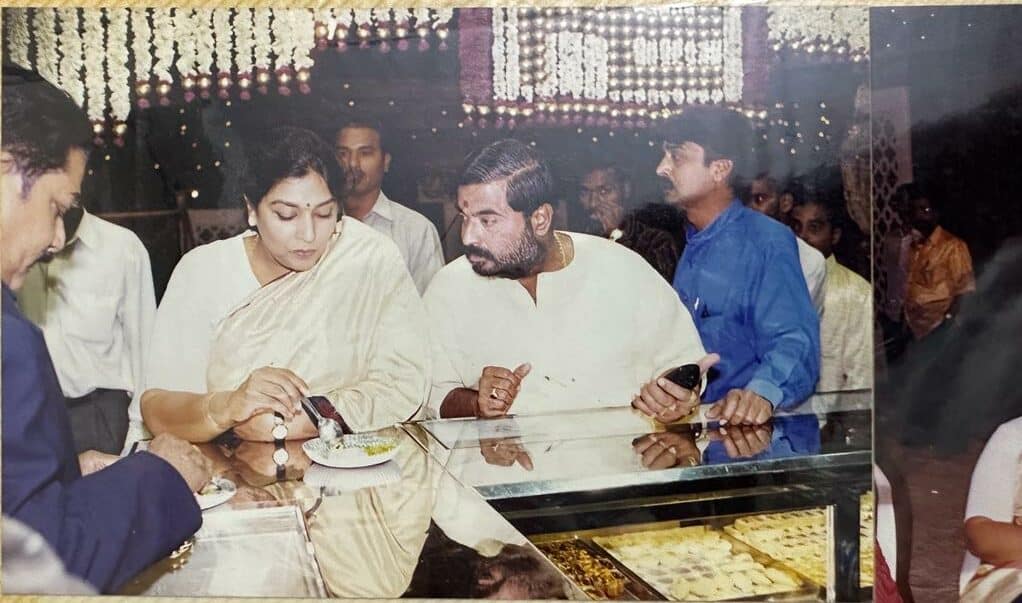 Despite pursuing a degree in mechanical engineering, and having personal business ideas, Rajendar found himself leading the business due to unexpected circumstances. It was precipitated by a sudden resignation of the employees and his fathers declining health that propelled him and his elder brother, late Vijaychand Sankla, into the role of custodians of the legacy.
Their other brother Jagdishchand , Satnarayan and Ganeshlal also played an important role, the family members said.
In their time the shop thrived even more, reaching a wider customer range. As age caught up, memories blurred, however, Rajendar remembers a Pakistani Qawwal, Ghulam Farid Maqbool Sabri, savouring the sweets of the shop. Legends like Sheikh Mukhtar, Kadar Khan, and Mahmood Jr. also relished the shop's delectable offerings, in the 80's.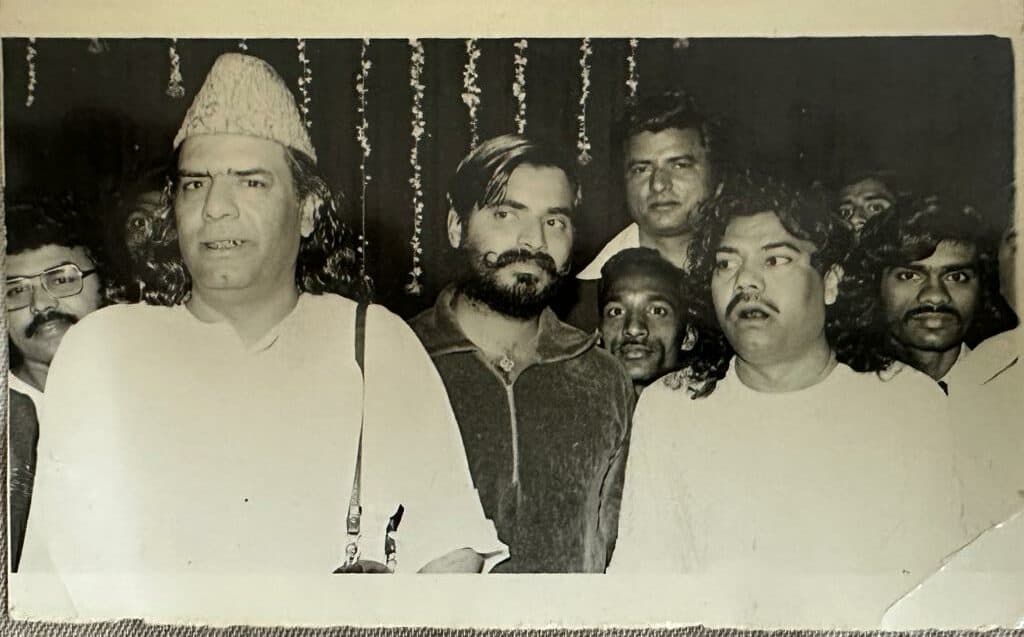 Today, the legacy of sweets and compassion is continued by Rajendar with the support of his children and grandchildren who are the fifth and sixth generation of Shivnath. The family runs a couple of branches under the same name, with an eye to expand the business further.
"Over the last 177 years, the faces have changed — from storekeepers to salesmen, and even chefs — yet, amidst these transitions, the legacy of sweetness of 'Shivnath Mangilal Mithaiwala' has remained intact," remarked one of the family members.
As the family envisions new branches, they also embrace modernity as Shivnath Mangilal Mithaiwala has taken a step forward by joining online delivery platforms, including Swiggy and Zomato, to make their delicious offerings accessible to more people. It also reflects how they are dedicated to keeping up with the times and making things convenient for their customers.
And so, the legacy of Shivnath Mangilal Mithaiwala continues, a testament to a man's humble beginnings, his determination, and his kindness. From borrowed stuff to a renowned sweets haven that transcended time. Shivnath's story reminds us that success is not just about business but about touching lives with sweetness and love.
A framed portrait of an Muslim cleric in Rajendar's room, has a special place in his heart. He believes that his blessings have had a tangible impact on his journey.
"Dua'on se hi chalte aaye hain abhi tak, dua'on se hi aage badhte rahenge (It is the people's prayers that have helped us grow, and it will keep helping us grow)," expressed the family with immense gratitude.
---