Hyderabad: With only a day left before the deadline of filing nominations for Telangana Assembly elections, Congress announced its final list of four candidates on Thursday evening and replaced another candidate whose name was announced earlier.
According to the new list, Katta Sreenivas Goud will now contest from Patancheru instead of Nilam Madhu Mudiraj, whose name was mentioned in the earlier list. Notably, the supporters of Nilam Madhu Mudiraj staged a protest at Gandhi Bhawan on Wednesday after the B-form was put on hold. Now the party has decided to field another candidate from Patancheru constituency.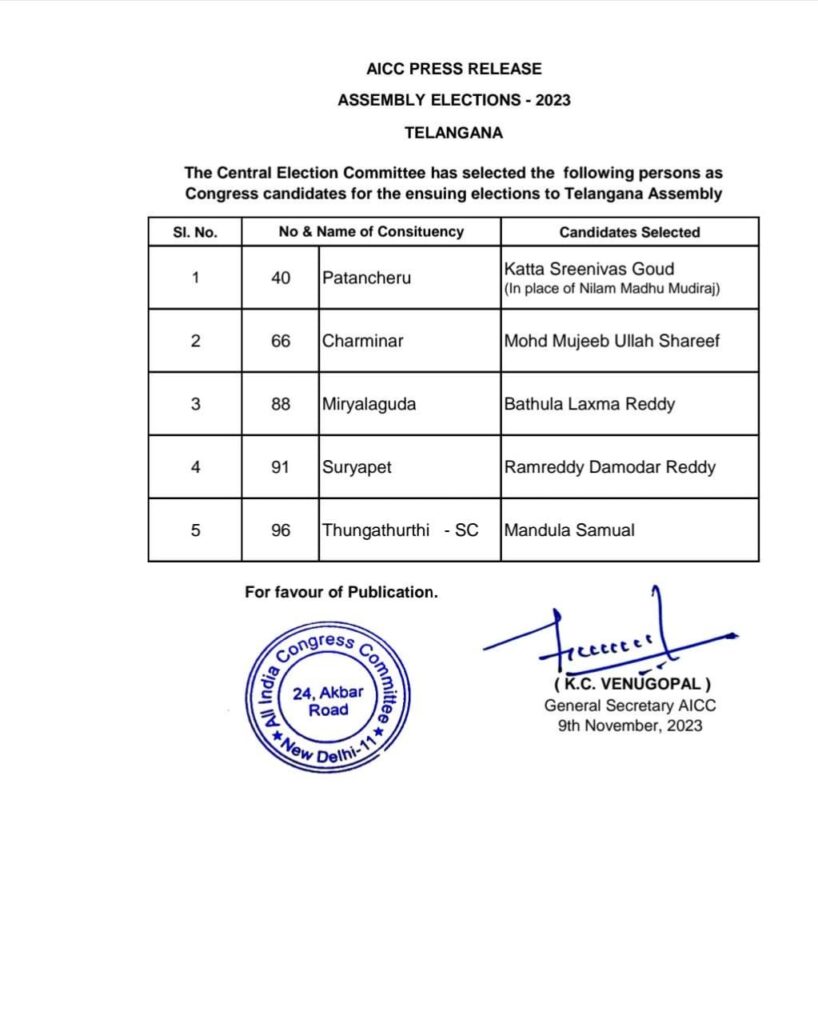 In the latest list released late on November 9, the Congress announced candidates for Charminar (Mohd Mujeebullah Shareef), Miryalaguda (Bathula Laxma Reddy), Suryapet (Ramreddy Damodar Reddy), and Thungathurthi (Mandula Samuai).
Pertinently, the Charminar candidate, Mujeebullah, had already filed his nomination before the latest Congress list was made public. Another Congress leader Shahbaz Khan had also filed nominations.
---