Hyderabad: The Congress Party's state leadership in Telangana will launch its flagship 'Congress Vijayabheri Yatra, Phase – 2 from Tandur on Saturday, October 28.
The yatra will witness the PCC president A Revanth Reddy and CLP leader Mallu Bhatti Vikramarka along with other senior leaders of TPCC touring the state covering 17 prominent assembly constituencies in the state over a span of 6 days.
Its senior leaders Rahul Gandhi and Priyanka Gandhi will take part in the yatra, a press release from the party said.
The yatra will cover around 2 to 3 assembly constituencies in a day and will witness cohort interactions, corner meetings, and padayatra by the congress leadership.
"Assembly-level issues, INC Abhayahastham guarantee schemes, and failures of the BRS will be highlighted during the course of the yatra," the party further said,
The party said that it will also run a sub-campaign aimed at collecting grievances and issues from the public through the yatra and other standalone events with an assurance that the grievances will be
addressed within 100 days of the party coming to power.
During the course of the yatra, the Congress will launch an ambitious 'Grievance Collection
Campaign', demonstrating its commitment to citizen-centric governance.
As part of this initiative, the party will install suggestion boxes at all Congress party's offices across every district, establish a dedicated toll-free number, and launch a website where people can register their grievances.
Party leaders will press upon their commitment that when they come to power they will institute a
specialized 'Grievance Redressal Ministry' that will be entrusted with the task of addressing the
concerns collected through these channels within a timeframe of 100 days.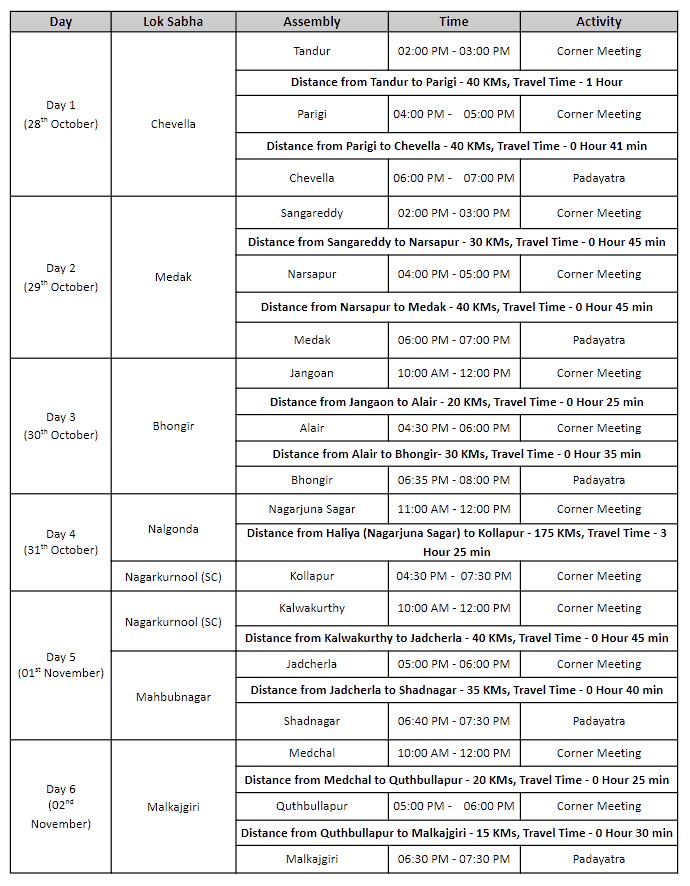 ---