If you are an avid social media user, you are bound to come across Khalid Al Ameri. The popular Emirati influencer, who is known for his enthusiastic travel videos and family content, is on an expedition to attempt to find the best biryani, currently in Hyderabad.
Ever since his arrival in Hyderabad on Thursday, August 17, Al Ameri has been keen to share his travel experiences with his followers on social platforms like Instagram, Snapchat and Facebook.
Also Read
UAE vlogger Khalid Al Ameri to meet & greet fans in Hyderabad today
On Friday, August 18, Al Ameri met tennis sensation Sania Mirza, who is a resident of Dubai and hails from Hyderabad.
Taking to Facebook, the influencer wrote, "It was an honour to finally sit down with tennis superstar Sania Mirza at her beautiful home in Hyderabad, and learn more about her inspiring journey. May Allah bless you and your wonderful family always


."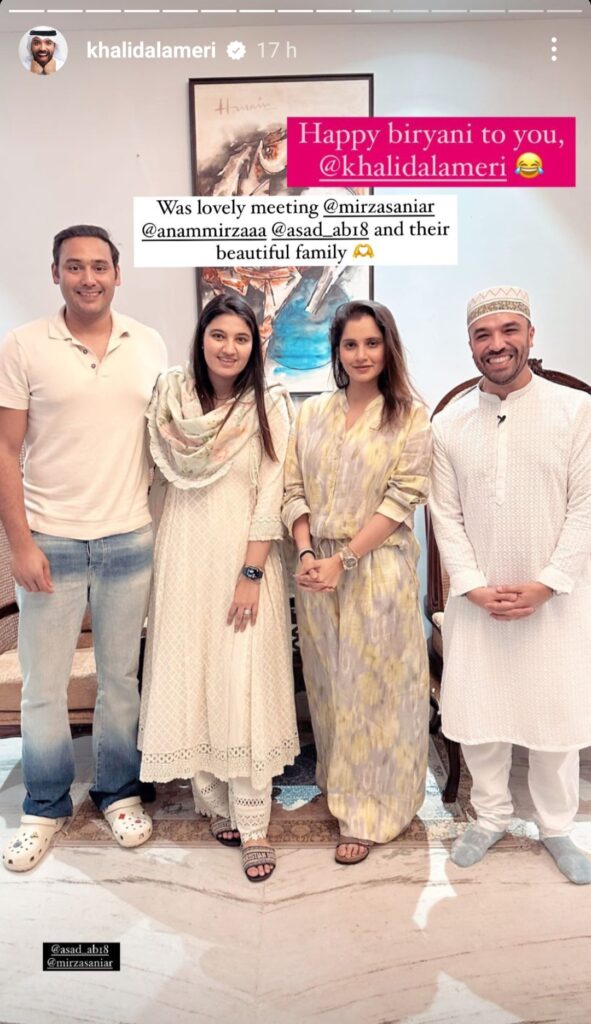 Earlier, Al Ameri even posted a story saying that he has had five biryanis in two days.
Al Ameri is also hosting a meet and greet for his fans in the city at 3 pm on Saturday, August 19 at Deccan Kitchen.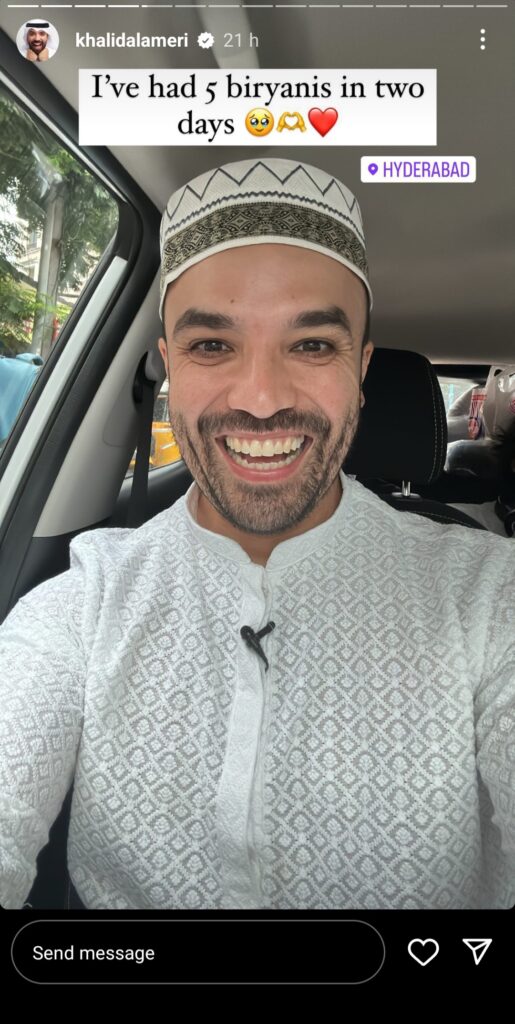 Here is a glimpse of Al Ameri's Hyderabad trip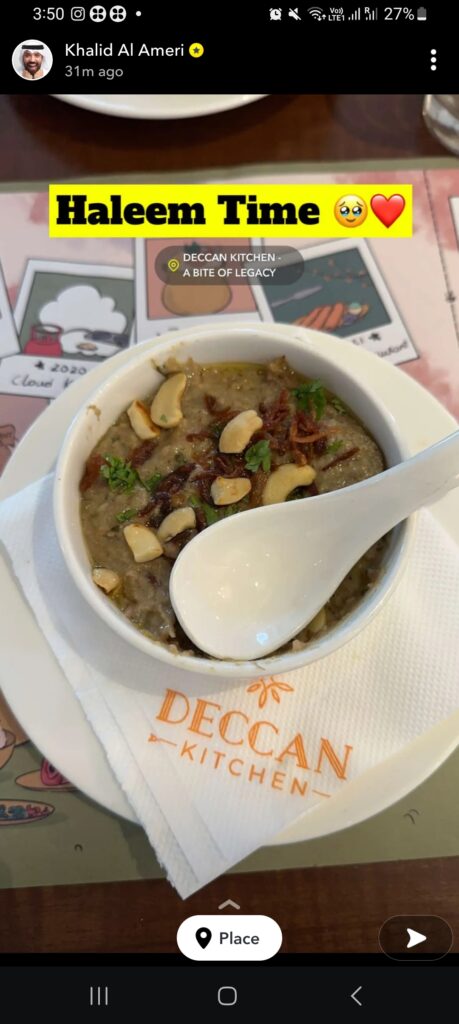 About Khalid Al Ameri
Khalid Al Ameri, who has about two million followers on Instagram and more than six million followers on Facebook, is a graduate of the Stanford Graduate School of Business.
He gave up a corporate career to produce videos and write for local newspapers, with the aim to highlight social issues.
As mentioned in his Instagram bio, Al Ameri creates videos about life in the Middle East.
Khalid travels the world to understand different cultures and traditions and to experience unique practices. He also uses his popularity to do humanitarian work and help those in need.
---