Hyderabad: In a first, an anti-Israel protest against was held in Habeeb Nagar area of city. The members of SC,ST,BC and Muslim front have staged a protest under Habeeb Nagar police station limits against Israel for targeting the Palestinian civilians.
The protest was held on Tuesday morning under the leadership of Muslim front chief Sanaullah Khan. The locals too joined the protest. Israeli flag was torn and burnt down. The protestors shouted anti-Israel slogans and condemned the ongoing strikes against the Palestinians.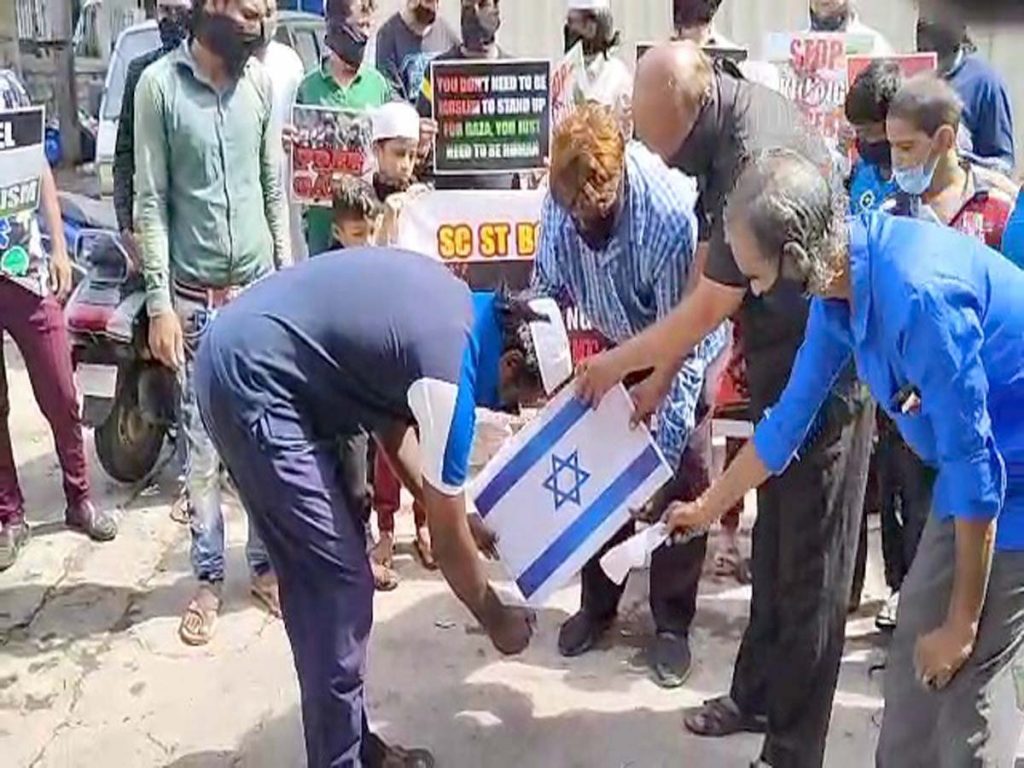 "We strongly condemn the silence of Islamic countries over the ongoing Israeli strikes against Palestinian people and the United Nations shall also take initiative to stop Israeli aggression" said Sanaullah Khan.
The protestors demanded the gulf countries to come to the rescue of people of Palestine and save the Al-Aqsa Mosque.
Given that there is coronavirus lockdown in Telangana, the cops are trying to ensure that people do not come out on the streets in the city but the protest was held during the relaxation hours.
---