Hyderabad: The Telangana Gig and Platform Workers Union (TGPWU), which represents scores of cab drivers in the state has announced a 'No Fare No Air' campaign, on September 4, Monday, against 'low fares' being paid on trips to the Rajiv Gandhi International Airport (RGIA).
As part of their campaign, members of the TGPWU have decided to boycott cab rides if fares to the airport are less than Rs. 1000 to 1200 and also to make airport passengers wait if cab aggregator apps like Ola and Uber show fares less than Rs. 400 to 500.
Shaik Salauddin, the founder of TGPWU, said that the reason for the campaign is to make companies like Ola and Uber "understand the cost involved in running the cab service to the airport."
"The cost of driving to and fro, to the city from the Airport is about 300 to 600 rupees. This fare does not even cover the fuel expenses and over it, we have to pay a 30 percent commission to Ola and Uber. A driver is left with nothing at the end of the day. To get a ride, back to the city after dropping off a customer, we have to wait for more 4 to 5 hours," he said.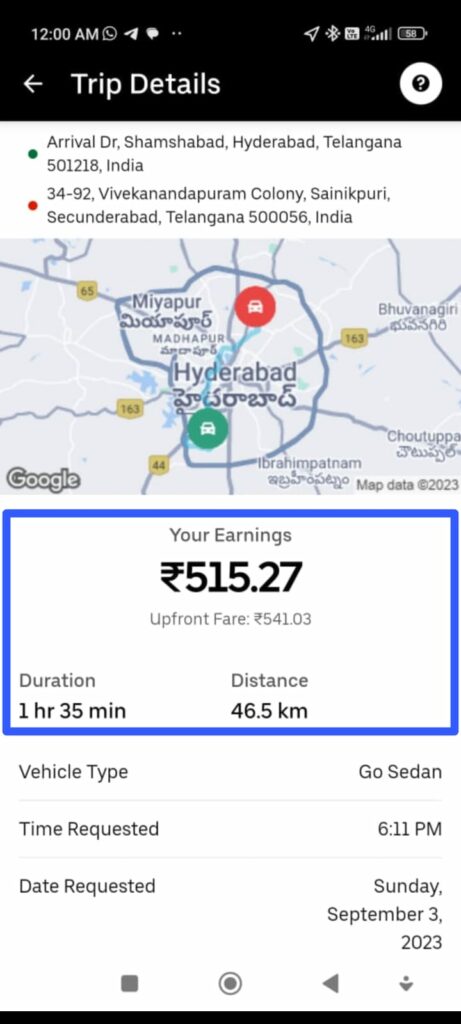 Salauddin stated that 2500 drivers are taking part in the protest and over 5000 drivers are standing in support of the cause.
Apologising for the inconvenience to passengers, the TGPWU founder said that this protest "is for the survival of drivers," adding that the drivers "want the customers to also understand their pain.
---