Hyderabad: The Indian Association of Secretaries and Administrative Professionals (IASAP) has invited women interested in attending its forthcoming monthly session scheduled for September 2, 2023.
The session is scheduled to take place from 3:45 p.m. to 5:30 p.m.
The central theme of the session is 'The Value Proposition,' and the esteemed speaker for the event will be Ms. Lucy Brazier, OBE.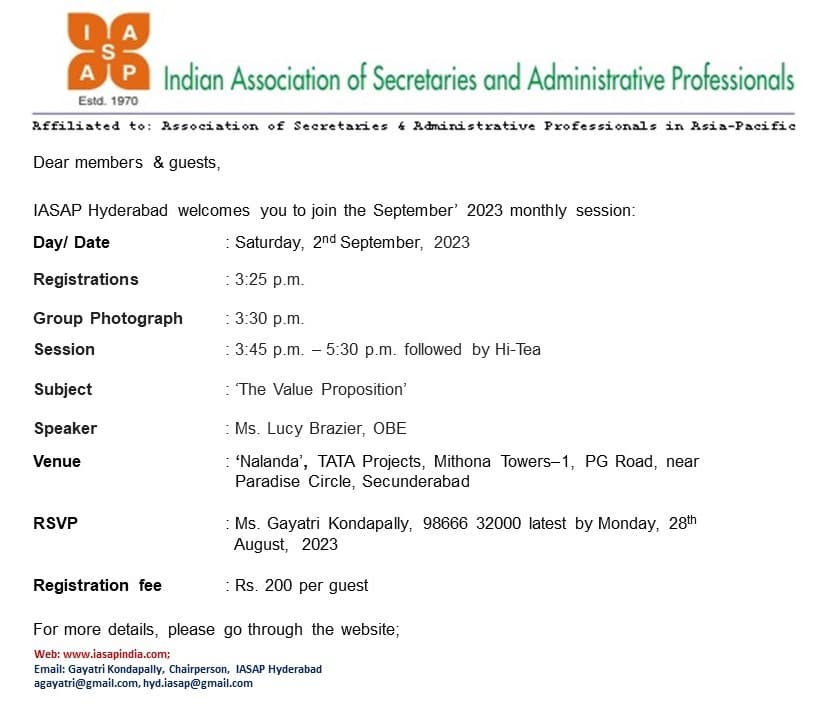 The event is set to be hosted at the 'Nalanda' venue, located at TATA Projects, Mithona Towers-1, PG Road, near Paradise Circle, Secunderabad.
A nominal registration fee of Rs. 200 per guest is applicable for attending this session.
For individuals seeking further information, please visit the official website (click here).
---