Hyderabad: Senior Under Officer (SUO) Gurugubelli Prem Krithika, presently a Senior Wing (SW) NCC Cadet has recently visited The United Kingdom as part of the delegation of 10 NCC Cadets from different states of India under the "Youth Exchange Program (YEP)" from 05 to 19 August 2023.
On her return, she was invited to the NCC Directorate Andhra Pradesh & Telangana at Secunderabad.
Air Commodore VM Reddy, the Deputy Director General (DDG) of NCC Directorate (AP&T) interacted with and felicitated her. She shared her unique experiences as part of the YEP delegation to the UK, as well as her journey in NCC both as a Junior and Senior Wing cadet since 2018.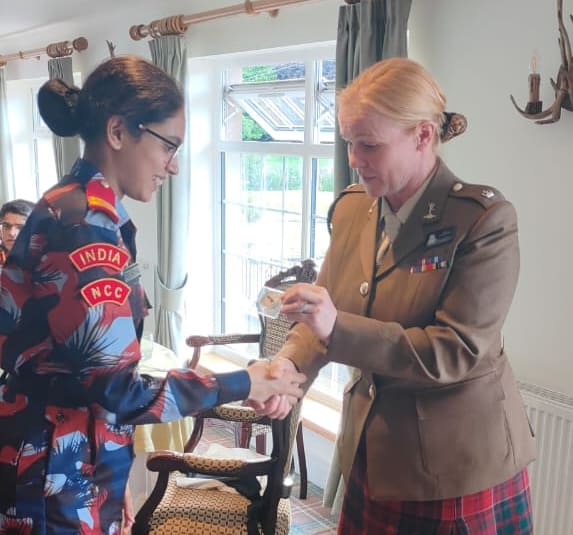 She has attended the Republic Day Parade Camp as an NCC cadet twice, first as a Junior Wing cadet in January 2020 as a standard IX student, and then as a senior Wing cadet in January 2023 as a class XII Student. She was placed fourth in the 'Best Cadet Competition' amongst the Junior Wing cadets of 17 NCC Directorates in the year 2020.
However, she was determined to carry forward her journey as a NCC Cadet and she rejoined NCC as a senior Wing Cadet in Standard XI in 2021. She added another feather to her cap by winning the "Best Senior Wing Cadet" award and the "Prime Minister's Baton "during the "Republic Day Parade Camp" in 2023.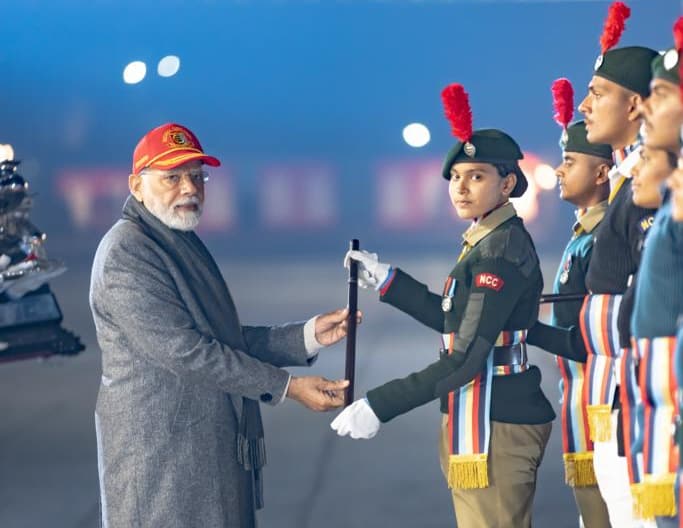 Prem Kritika's father G Prem Kiran is working as a Deputy General Manager at ECIL Hyderabad, and her mother G Vidya Manadakini is a homemaker.
She completed schooling at Delhi Public School Nacharam Secunderabad from 2nd to 12th Standard. She secured 94.2% marks in her CBSE Board exam in Class XII. She is an all-rounder, as even being deeply involved in NCC activities at the highest level, has not affected her academic performance, a press release informed.
She has recently joined Keshav Memorial Institute of Commerce and Science at Hyderabad, as a BSc (Biotechnology) student to pursue her graduation. She aspires to join the Civil Services in the future and is confident that her NCC training will help in the development of an all-round personality, which will help her succeed in her future endeavors.
---