Hyderabad: Popular Emirati video creator, Khalid Al Ameri, known for his humorous short videos, landed in Hyderabad on Thursday, August 17.
While taking to social media platforms, Khalid shared the wonderful news with his Hyderabadi fans about his first-ever trip to the city.
"I just arrived in Hyderabad! I am so excited to be here and meet the wonderful community inshAllah," he wrote on his Facebook page.
Al Ameri is also hosting a meet and greet for his fans in the city at 3 pm on Saturday, August 19 at Deccan Kitchen.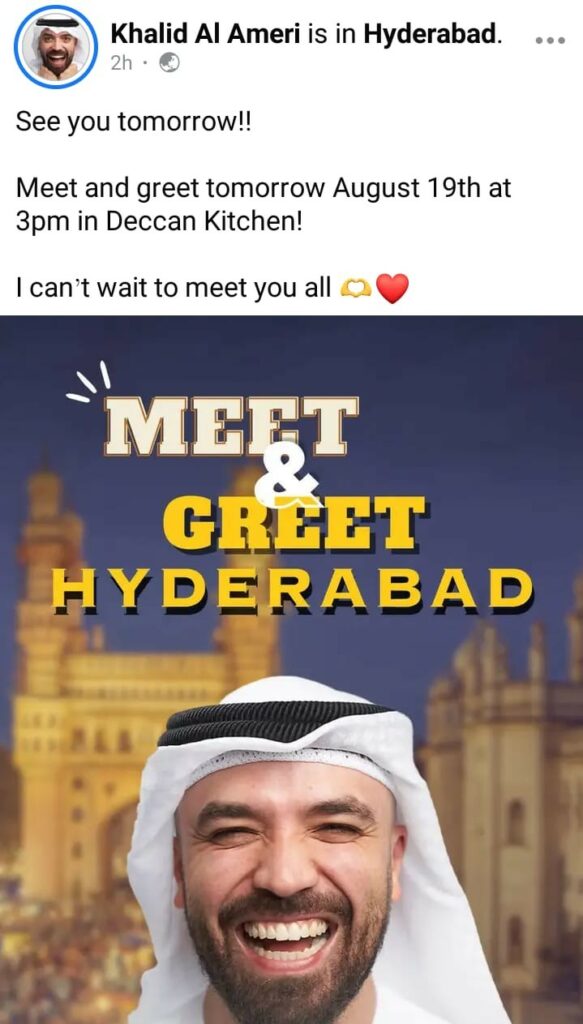 Also Read
Watch: UAE influencer Khalid Al Ameri becomes a fisherman in Kerala
The influencer is travelling across the world, indulging in new experiences and showcasing them in an entertaining fashion. On one such trip, Al Ameri recently travelled to Kerala, India, to try delicious food there.
---