Hyderabad: Amid the forecast for the revival of monsoon in September, Hyderabad woke up today to heavy rainfall and a cloudy sky. The intense spells of downpours are expected to continue until Tuesday.
Forecasting heavy rainfall, thunderstorms, lightning, and squalls, the Indian Meteorological Department (IMD) has issued a yellow alert for the entire state until September 5.
For Hyderabad, the department predicts that all six zones – Charminar, Khairatabad, Kukatpally, LB Nagar, Secunderabad, and Serilingampally – will experience rainfall or thundershowers until Tuesday. It has also forecasted intense spells of rainfall in various parts of the city.
According to the Telangana State Development Planning Society (TSDPS), rainfall or thundershowers are expected in the city until September 5, 2023.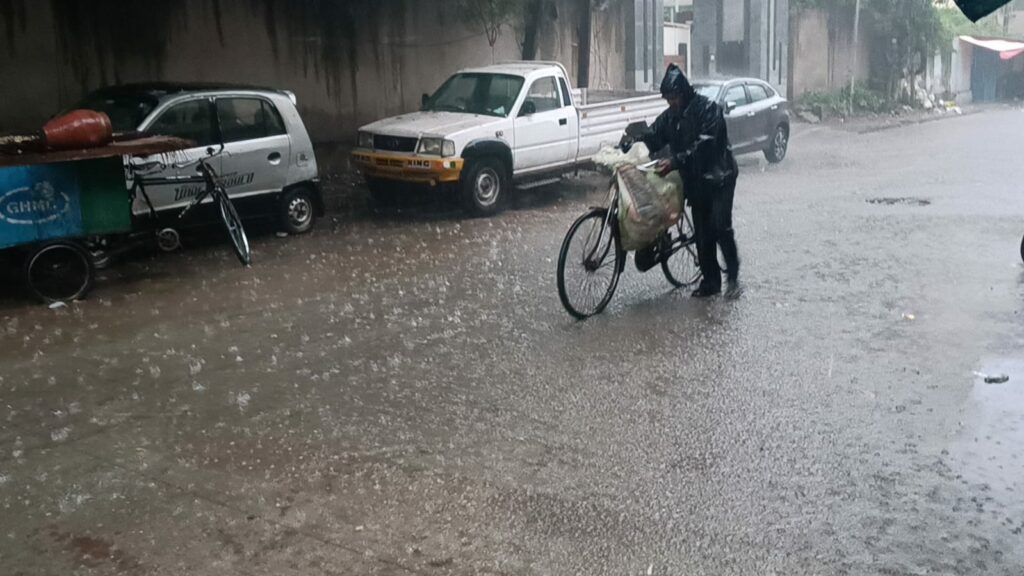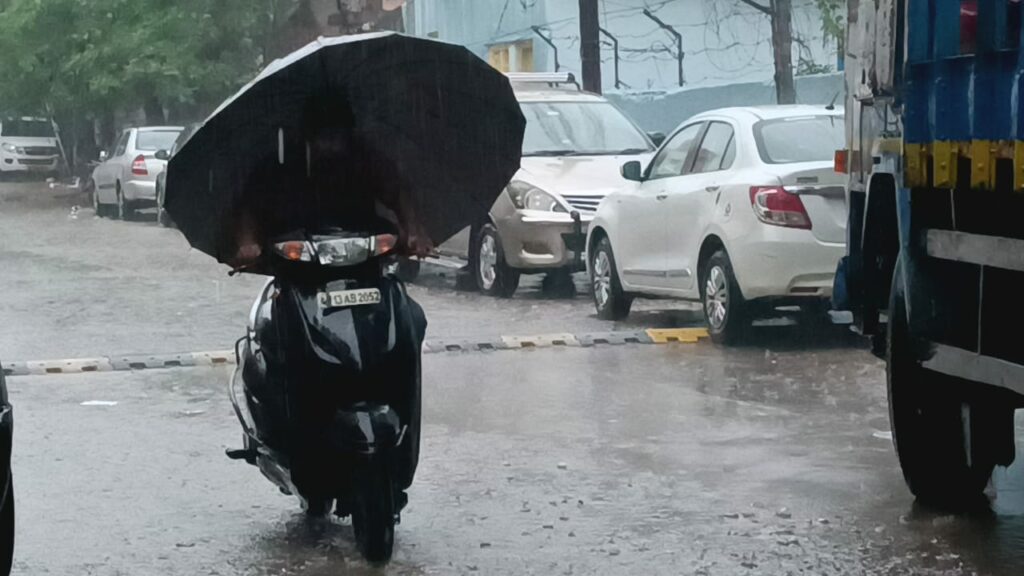 Maredpally received highest rainfall
As per the TSDPS report, Maredpally received the highest rainfall. From 8:30 a.m. yesterday to 7 a.m. today, Maredpally received 42 mm of rainfall.
Following Maredpally, Musheerabad received the second-highest rainfall i.e., 37.3 mm.
Also Read
IMD forecasts rainfall in Hyderabad as monsoon expected to revive
Overall, the rainfall in Hyderabad has brought much-needed relief to the city's residents who had witnessed scorching heat and insufficient rainfall during the past month.
Rainfall in Hyderabad in current monsoon season
So far, the rainfall in Hyderabad during the current monsoon season has been normal. The city has received an average rainfall of 463.9 mm compared to the normal rainfall of 470.3 mm.
The most significant deviation was observed in Maredpally, which received an average rainfall of 567.5 mm as opposed to the normal rainfall of 480.8 mm.
---