Mumbai: Jay Mehta, a well-known Indian entrepreneur and co-owner of the IPL's Kolkata Knight Riders, is more than just a businessman. He also happens to be the husband of Bollywood actress Juhi Chawla.
Mehta owns a hidden gem in Porbandar, Gujarat, in addition to his iconic Malabar Hills residence in South Mumbai. Let us enter Mehta's exquisite world of opulence and tradition, which he has lovingly preserved and transformed.
Reimagining a Legacy: Hill Bungalow
Mahendra Mehta, Jay Mehta's grandfather, built the Hill Bungalow in 1956. Jay worked with architect Channa Daswatte to create a remarkable transformation of this ancestral home. James Moore, an interior designer, was instrumental in the home's redesign.
Interiors and Artefacts with Timeless Elegance
As we enter, we are greeted by sumptuous silk carpets that adorn the floors. The room's charm is enhanced by vintage metal lions and altar candles. The artfully curated walls and furniture, mixed with artefacts, reflect Mehta's aesthetic sense.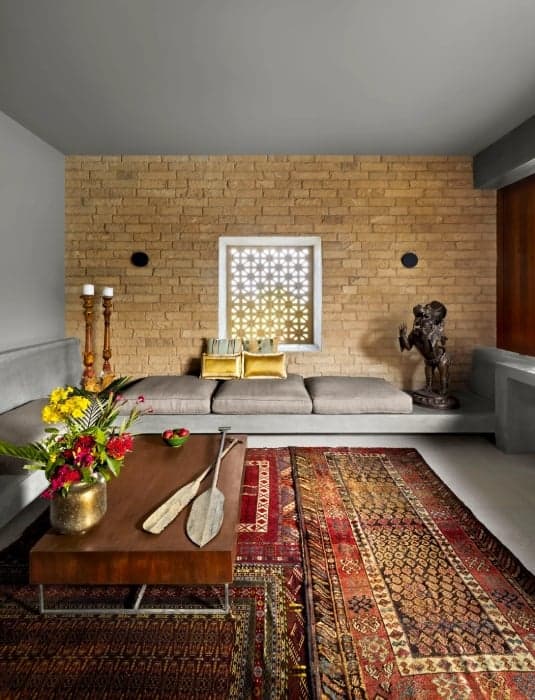 Paintings to Lamps: An Artist's Home
Abstract paintings and ceramic lamps adorn the sitting room. Jay Mehta and Juhi Chawla's love of art is evident, with an antique treasure collection enhancing the ambiance.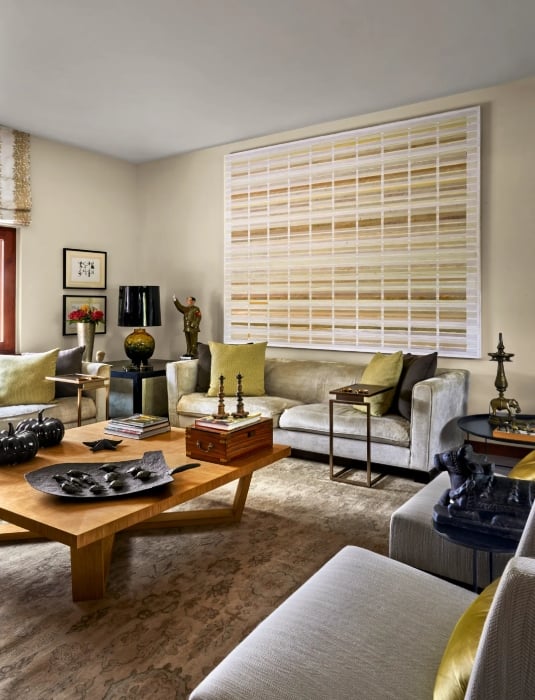 The Rustic Serenity of the Living Room
A soothing atmosphere is created by the use of Burma teak furniture and earthy tones. One wall is covered in monochrome family photos, while a massive mirror reflects a limestone courtyard and frangipani tree.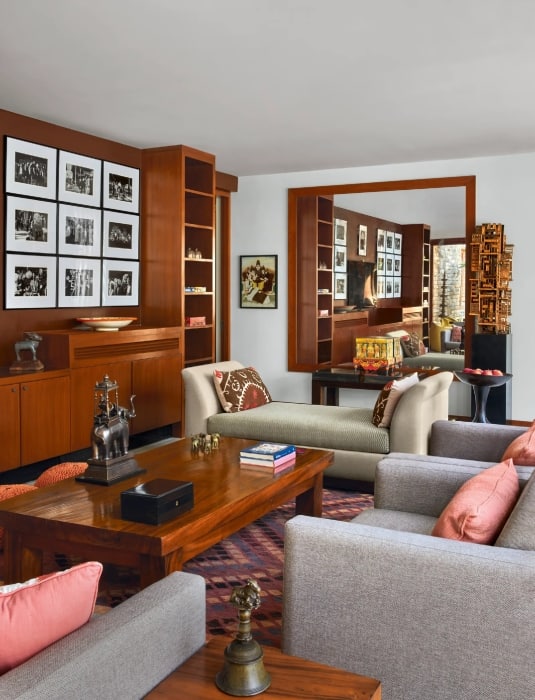 Royal Comfort: Bedrooms and Guest Rooms
Jay and Juhi's bedroom features a regal Calcutta poster bed and captivating Buddhadev Mukherjee wall paintings. The guest room features a Calcutta four-poster bed and Ajanta paintings from the twentieth century.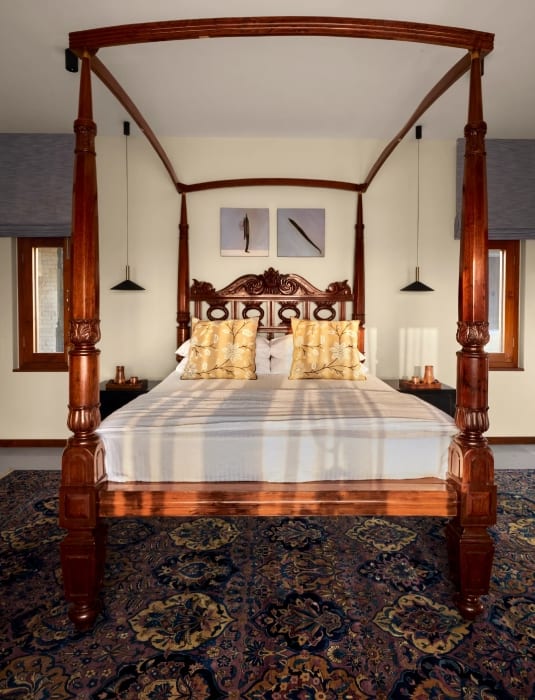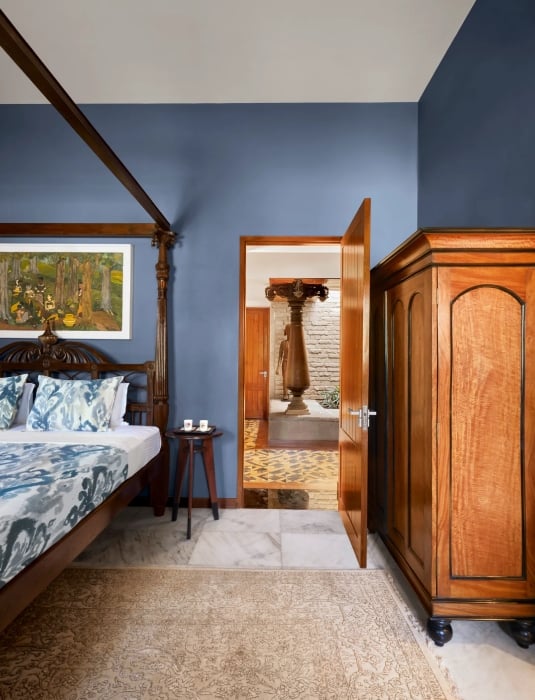 The Ideal Gathering Place: The Family Room
A family room with a limestone courtyard, a frangipani tree, art pieces, and a poolside view awaits on the third floor.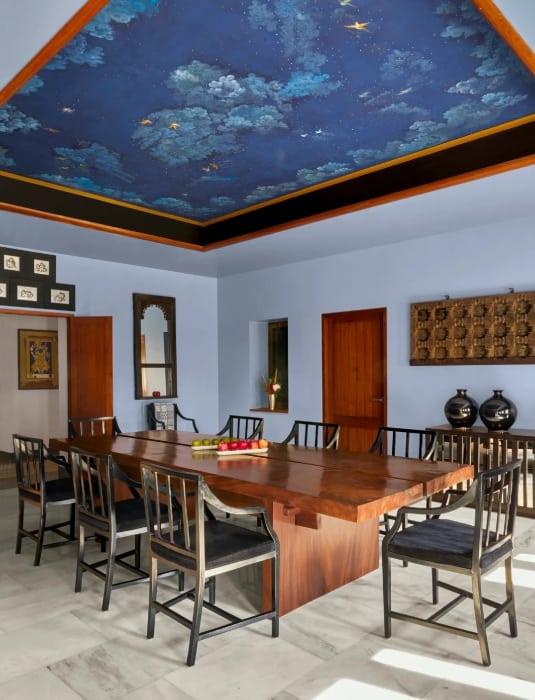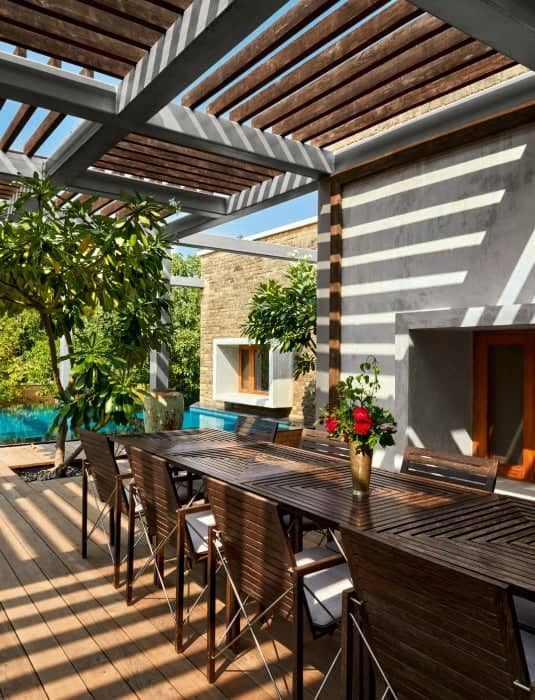 Oasis on the Open Court
An open court area with Bali sandstone mandalas, a fountain, and tantra art by Ajit Mookerjee separates the house.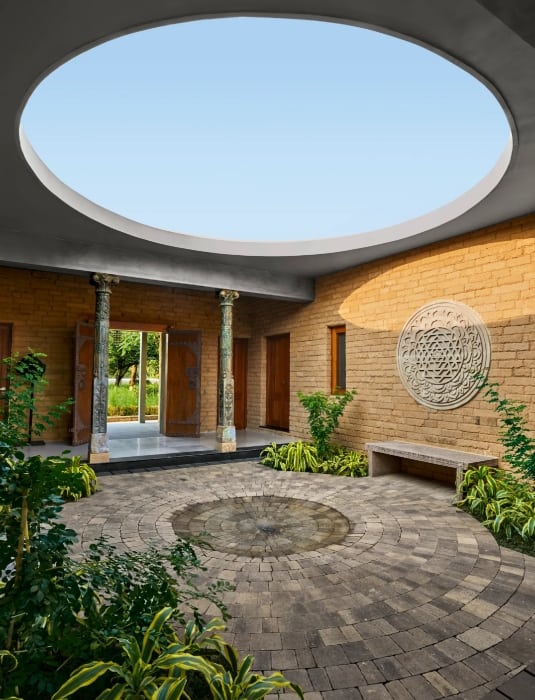 Sprawling Lawn Is a Green Paradise
Jay Mehta's love of nature is visible in his lush lawn, which has been beautifully transformed to provide green serenity among the opulence.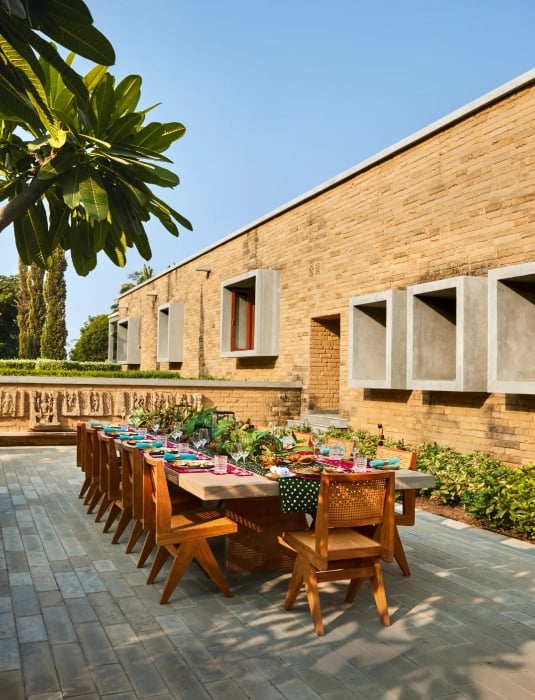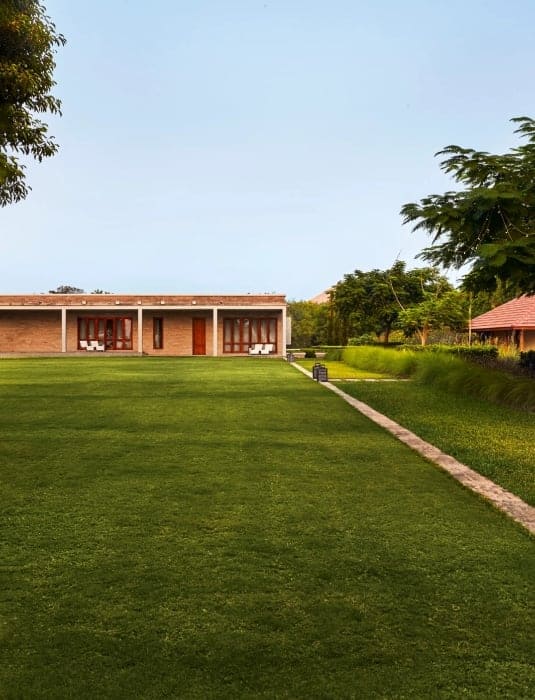 ---