Mumbai: In Bollywood, the personal lives of celebrities often catch the attention of fans. Lately, the focus has been on the rumored relationship between Aditya Roy Kapur and Ananya Panday. Despite no official confirmation, speculation about their chemistry has been swirling for months now.
Their outings, cozy moments, and vacations have only added fuels to the fire, leaving fans eager to see more of this potential budding romance. Their new romantic video is going viral on social media and fans can't keep calm now.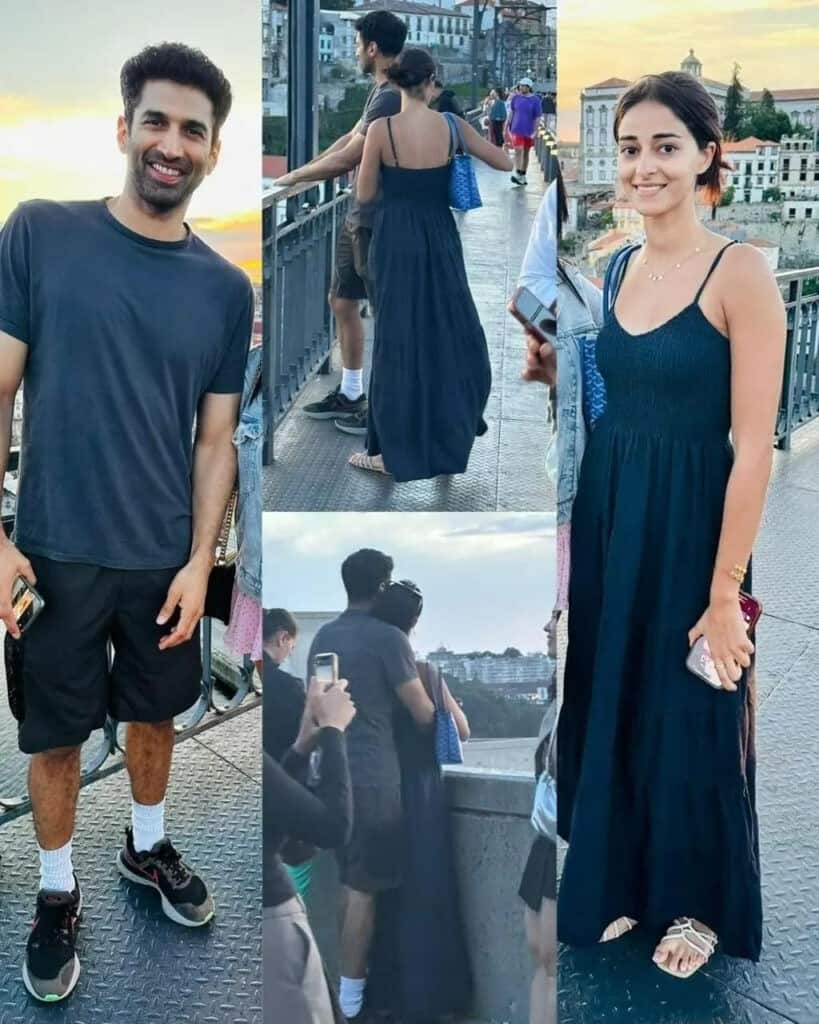 Ananya and Aditya stepped out for a dinner date at a well-known restaurant in Mumbai on Friday night, October 27. They arrived separately and were seen donning matching black outfits, which further fueled the ongoing speculation about their relationship.
A video from their intimate dinner date has since gone viral on social media, in which Ananya Panday is seen resting on Aditya Roy Kapur's shoulder, while the couple held hands and shared moments with a friend present at the restaurant.
Fans have been captivated by the evident chemistry between the rumored couple, stirring excitement and sparking discussions across social platforms.
As the couple continues to keep their status under wraps, their adorable moments together continue to draw attention and set hearts aflutter among their admirers.
---