Hyderabad: Prepare to be enthralled as the electrifying season of Bigg Boss Telugu 7 arrives on our screens. This season, hosted by the charming Akkineni Nagarjuna, promises to be an exhilarating rollercoaster of entertainment. Expect dramatic twists and unexpected surprises, as well as a vibrant mix of celebrities from various backgrounds to illuminate the iconic Bigg Boss house.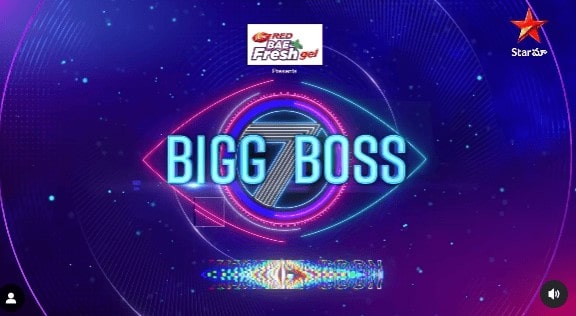 The stage is set for another enthralling journey inside the famed Bigg Boss house, as speculations run rampant and the buzz reaches a crescendo. Bigg Boss Telugu 7 is generating a lot of buzz, promising fans a season full of drama, entertainment, and unexpected revelations.  
A Sneak Peek at the Contestant Lineup  
While the official lineup is still unknown, various Telugu entertainment names are making the rounds on the internet. Aishwarya, Amardeep, Shobha, Anushah, Sandeep, Anjali, Shettal, Mahesh, Yawar, Subhashree, Shavali, and Anil are among the rumoured contestants. It should be noted, however, that this list is based on leaks and rumours and may differ from the official announcement.  
Expecting Twists and Turns  
Bigg Boss Telugu is well-known for its unexpected twists and turns that keep viewers on the edge of their seats. With over 22 contestants set to enter the house, the anticipation for the grand premiere and final lineup reveal is at an all-time high.  
Fans can expect the show's trademark blend of emotions, drama, and entertainment. The format of the show encourages interesting interplay among contestants, resulting in a plethora of captivating moments and conversations throughout the season.  
As the countdown continues, mark your calendars for September 3rd, when Bigg Boss Telugu 7 debuts on Star Maa. Watch as the chosen participants navigate challenges and tasks while sharing a living space under Bigg Boss's watchful eye.  
Bigg Boss Telugu 7 promises an exhilarating blend of drama, emotions, and entertainment with a dynamic host, a potential mix of intriguing contestants, and the promise of twists galore. As the season progresses, viewers can expect an unmissable spectacle that will keep them hooked throughout the journey. 
---