Mumbai: Shah Rukh Khan's latest film, "Jawan," has enthralled his global fanbase. Fans are ecstatic about his new appearance and have been posting their thoughts online. A fan group in Ahmedabad recently expressed their love for the film by pouring milk on the poster, which deeply moved the superstar. While many people applauded Shah Rukh Khan's act of devotion, others chastised him for failing to prevent milk waste. Let's look at the actor's heartwarming response and the mixed reactions it elicited.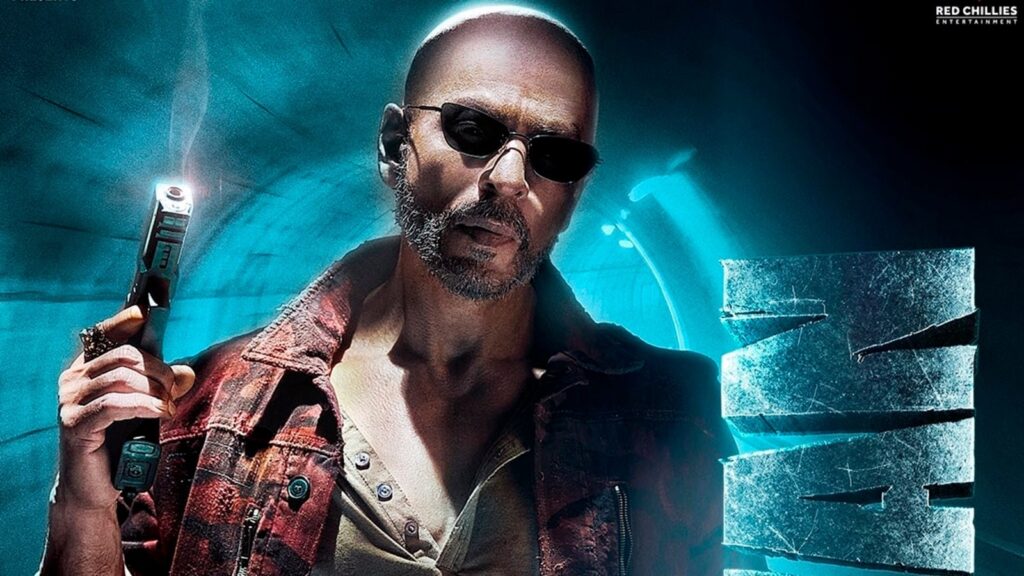 Overflowing Love  
A fan club in Ahmedabad poured milk on Shah Rukh Khan's "Jawan" poster outside a movie theatre to demonstrate their unwavering devotion. Shah Rukh Khan expressed his gratitude on Twitter, writing, "Thank u Ahmedabad for everything. Especially the milk wow!!! Please keep dancing and be happy. Really feel ur love and wishes."   
SRK's tweet has drawn criticism
While many fans applauded the display of affection, others expressed concern about the waste of milk. They wondered why a celebrity like Shah Rukh Khan didn't step in to stop it. Social media was flooded with comments like "Please don't waste milk, sir" and "wastage of milk, sir."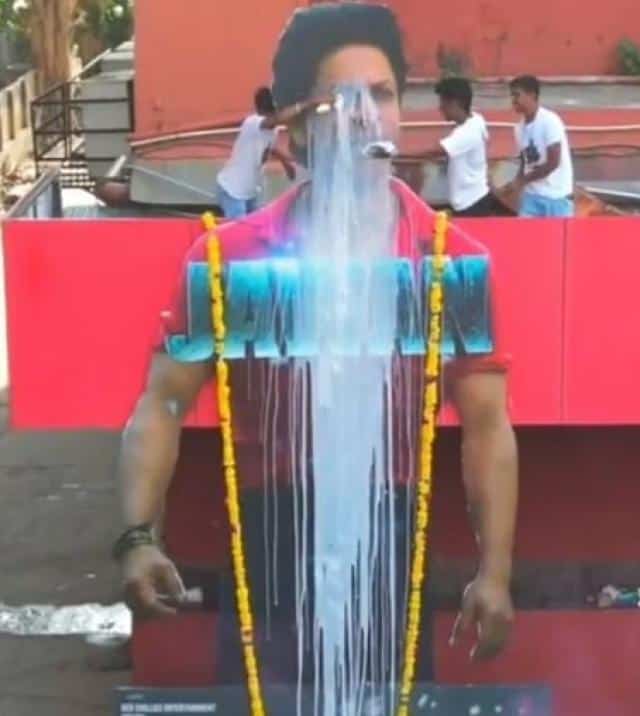 Shah Rukh Khan's response reflects his gratitude for his fans' support. It does, however, spark an important debate about celebrities' roles in preventing resource waste during such displays of affection. For public figures like him, balancing fan appreciation and social responsibility remains a challenge.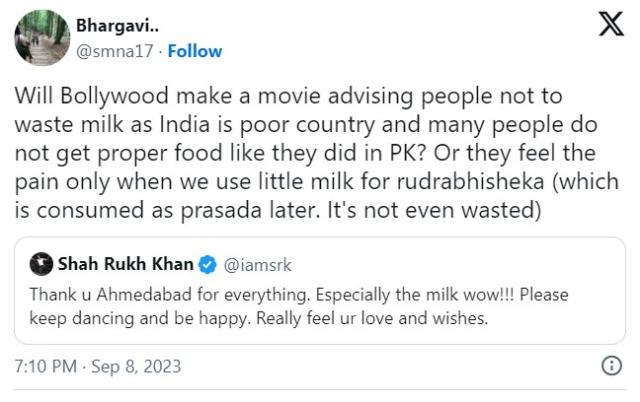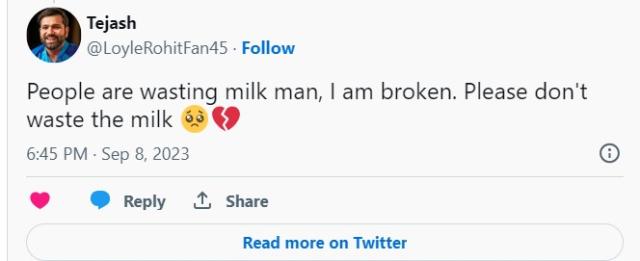 Shah Rukh Khan's heartwarming reaction to his fans' milk-pouring gesture in Ahmedabad warmed many hearts. However, it sparked a debate about celebrities' responsibilities when such actions result in resource waste. The incident serves as a reminder of the delicate balance that exists in the world of celebrity between fan love and social consciousness. 
---