Mumbai: With their recent public appearance, Bollywood's beloved couple, Genelia and Riteish Deshmukh, have once again set hearts aflutter. The adorable couple attended the launch of a fashion store in Mumbai, leaving fans in awe of their style and togetherness. However, it was Genelia's appearance that sparked pregnancy speculation among keen-eyed internet users.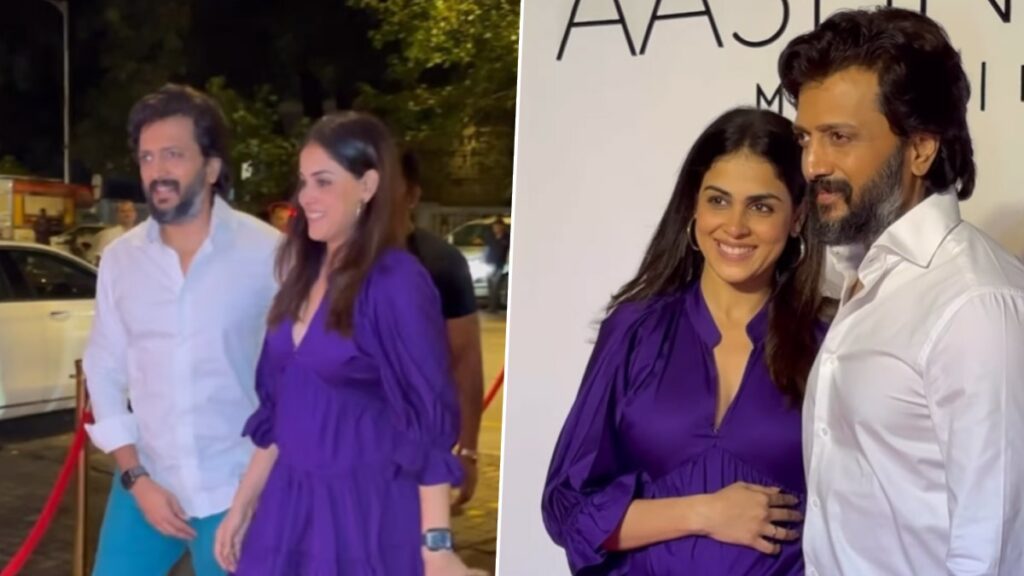 The Eye-Catching Arrival of Deshmukh's
Riteish looked charming in a dashing white shirt and blue trousers at the fashion store launch. But it was Genelia, in a lovely purple tiered minidress, who stole the show. Hoop earrings, radiant makeup, statement golden heels, and flowing locks completed her look. Netizens noticed Genelia's bloated tummy.
The speculation began
When the couple's video went viral, keen observers couldn't help but notice Genelia's slightly bloated tummy. Speculation was rampant, with some social media users wondering if she was pregnant again. The posts were littered with comments like "Is she pregnant?" and "Again pregnant?" Others expressed concern about the potential population explosion if the speculation was correct.
The enduring love story of Genelia and Riteish Deshmukh continues to captivate Bollywood fans. While pregnancy rumours circulate, the couple remains mum. While fans wait for confirmation, Genelia's radiant smile at the event suggests that the Deshmukh's are as happy and in love as they have always been. We'll keep an eye on this story for any interesting developments. Keep an eye out!
---