Mumbai: Bodyguards play a crucial role in ensuring the safety and security of celebrities, becoming a trusted and loyal shield to them. In Bollywood, stars like Salman Khan, Shah Rukh Khan, and Deepika Padukone have their own dedicated bodyguards who have been faithfully serving them for years.
And now, Katrina Kaif's bodyguard, Deepak Singh is gaining attention for his dashing looks.
Katrina Kaif, who is set to appear in 'Tiger 3' alongside Salman Khan, was recently spotted at Mumbai airport, where her bodyguard Deepak Singh accompanied her. The diva looked stunning in an ethnic salwar-suit, but it was Deepak Singh who stole the show with his striking appearance.
A video of him went viral, and netizens quickly dubbed him the 'most handsome bodyguard.' Do you know how much earns annually?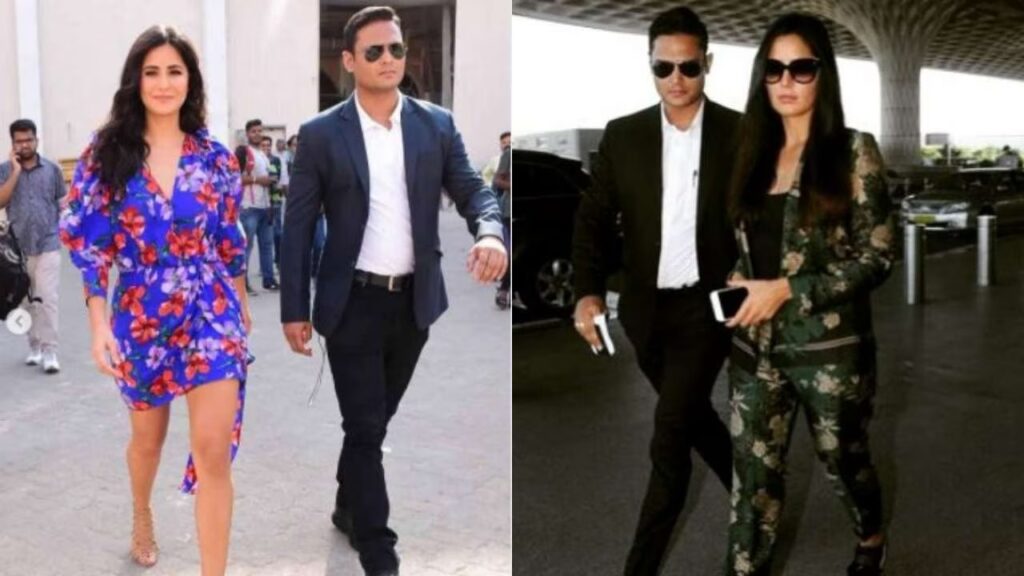 Katrina Kaif's Bodyguard Deepak Singh Salary
Deepak Singh is known for his dedicated service and has proven his loyalty to various celebrities. His impressive client list includes not only Katrina Kaif but also national and international stars like Salman Khan, Madhuri Dixit, Jacqueline Fernandez, Paris Hilton, and Deepika Padukone, providing them security on different occasions.
According to multiple reports, Deepak Singh earns an annual salary of approximately Rs 1 crore.
---