Islamabad: The Lollywood stars of Pakistan are set to experience the glittering night and accolades at the 5th International Pakistan Prestige Awards (IPPA) ceremony which will be today evening in Manchester city of England. This highly anticipated event promises to be an evening filled with glamour, recognition, and memorable moments.
The best and most talented stars will be honoured and fans will love to watch their favourite stars under one roof. The IPPA Awards have become an integral part of the global entertainment calendar as various celebrities and other team members associated with showbiz get rewarded for their work.
Several celebs shared glimpses on their social media as they jetted off for this prestigious event. However, it did not go well with Pakistani actress Mishi Khan who lashed out at actors who are posting pictures of their travel to Manchester City to attend the award function.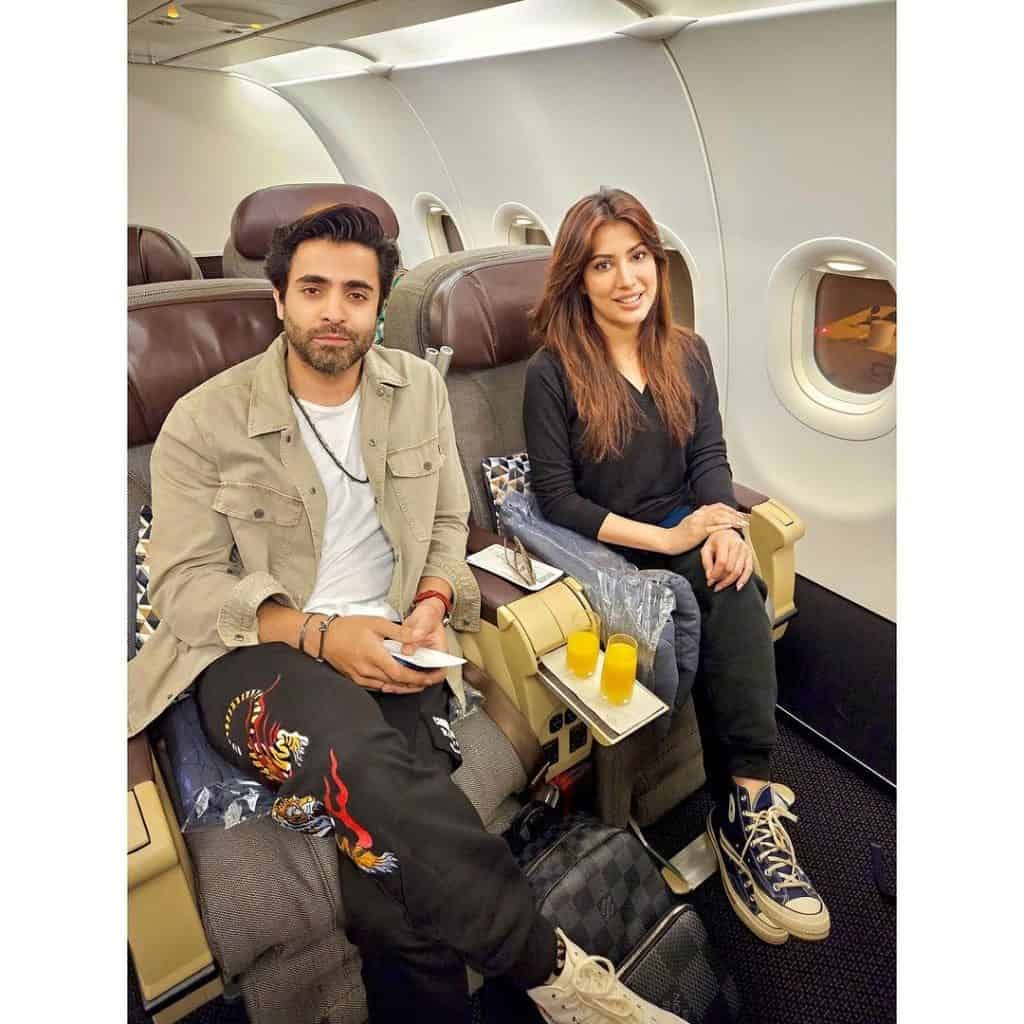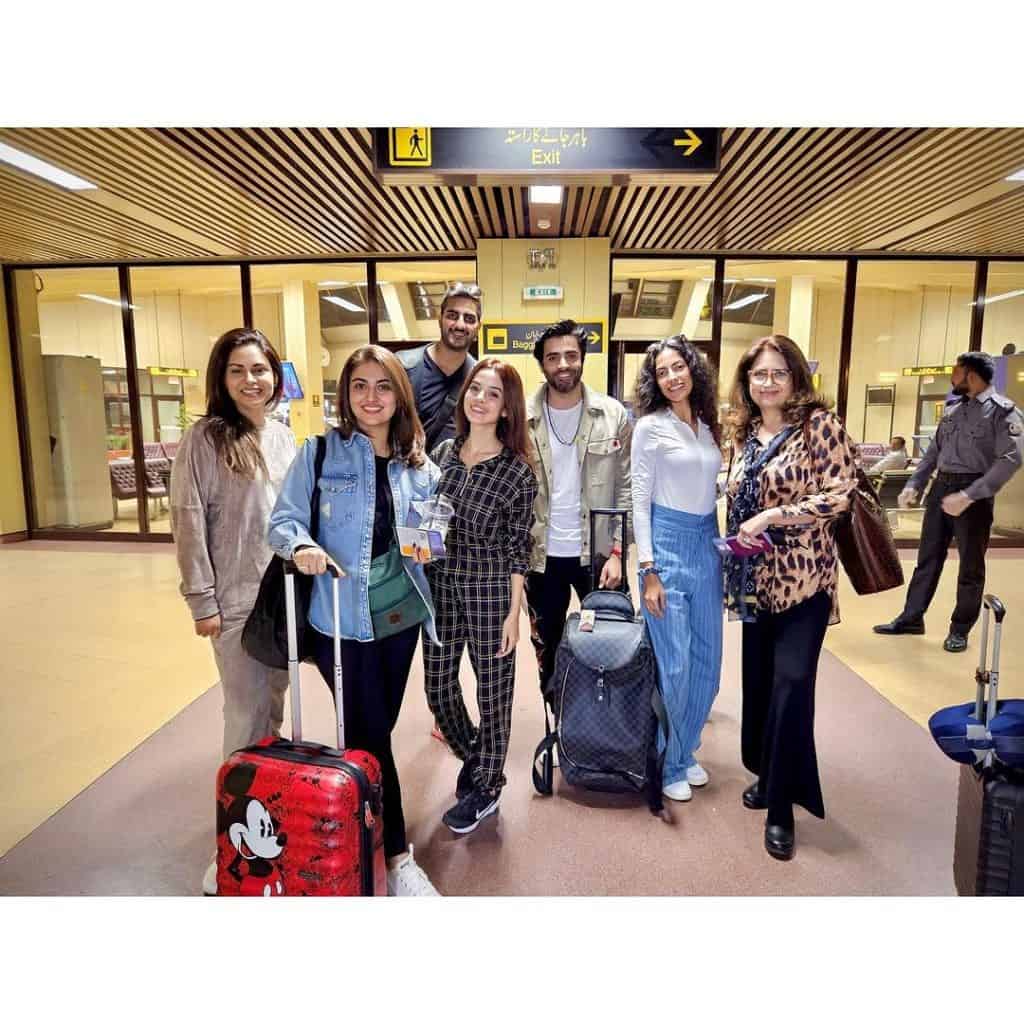 In a video which she posted on her Instagram account, Mishi said that the actors should at least not attend such functions until the war between Israel and Palestine ends.
She said, "no celebrity is poor enough to refuse to attend these award shows, they can say no". She said awards aren't even paid, all you get is a ticket to London or some other place, a few will get awards and nothing more than that.
Misha said that Pakistani celebrities should learn to say no and urged the organisers to postpone the ceremony.
Earlier, Misha Khan also posted a story and wrote, "Shameful act of celebrities who are going to London for awards, they could have said 'No'."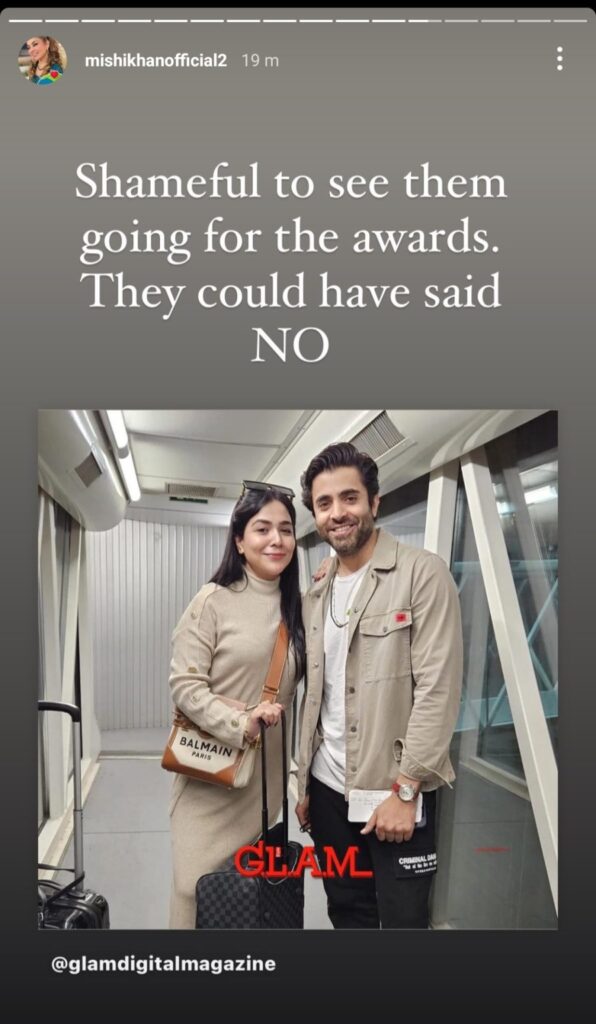 The IPPA Awards 2023 will undoubtedly feature some of Pakistan's most iconic figures from the film, music, and television industries.
It is relevant to mention here that tension between Hamas and Israel escalated since Hamas launched an attack on Israel on 7th of October 2023. Till now thousands of innocent people from both sides have lost their lives.
---