Mumbai: Munawar Faruqui, a popular comedian known for his wit and unfiltered humour, was spotted strolling through the vibrant streets near Charminar in Hyderabad on Sunday. He shared a couple of snaps on his Instagram stories. He visited the city after wrapping up his stand-up comedy show in Aurangabad that took place on Saturday, August 19.
In a fun video, he playfully asked his fans to guess the place, 'doston Guess karo apan kahan hai.' Swiftly, the camera's gaze shifted towards the iconic Charminar, and he was heard saying, "Jhulte minar zara baazu se aa dekho paper mein aayega kal."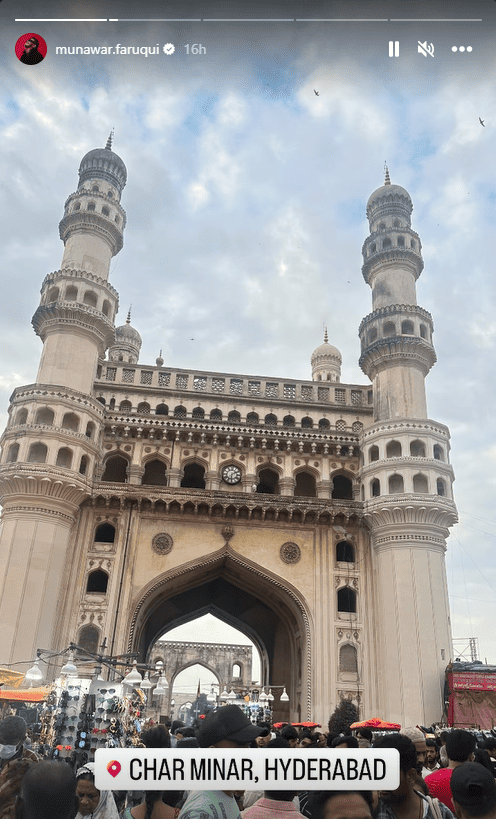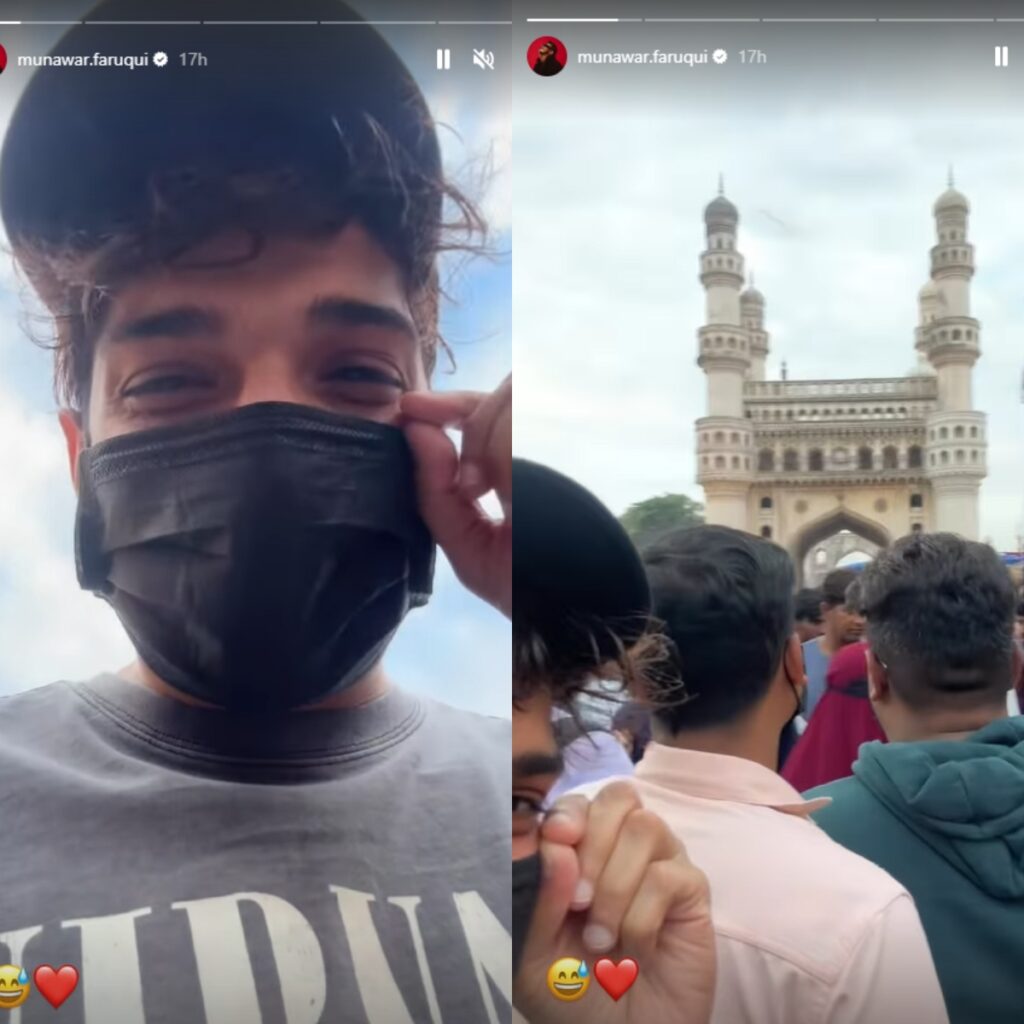 Munawar Faruqui was last spotted in Hyderabad in August 2022 during his stand-up comedy show that took place amid endless protests by right-wing parties and communal tensions.
Munawar's recent Aurangabad show too faced troubles after a group of individuals associated with the Bajrang Dal entered the venue to disrupt the event. The police, who were present on the scene, promptly detained 15 members of the right-wing organization who were involved in the protest. After this intervention, the comedy show was able to continue. However, due to the interruption, the originally planned two-hour performance was curtailed to approximately 45 minutes.
---