Hyderabad: Popular South Indian actor Prabhas enjoys a huge fan following across India. The actor, who became a Pan India sensation post the success of the Baahubali franchise, is among the highest-paid actors in the country today. He has also featured in the Forbes India's Celebrity 100 list. Prabhas turned 44 on the 23rd of October and fans are planning to celebrate his birthday in a unique way.
Prabhas is currently gearing up for his next film 'Salaar: Part 1- Ceasefire', fans created the largest-ever cutout which features the actor. It is more than 230 feet long and is set to display in the Kukatpally area of Hyderabad.
It is expected that scores of onlookers will get their attention towards the giant cut out and few are relating it to the promotion of Salaar. The movie film will face a direct clash with SRK starrer Dunki at the box office on December 22 this year.
Check out the pictures below.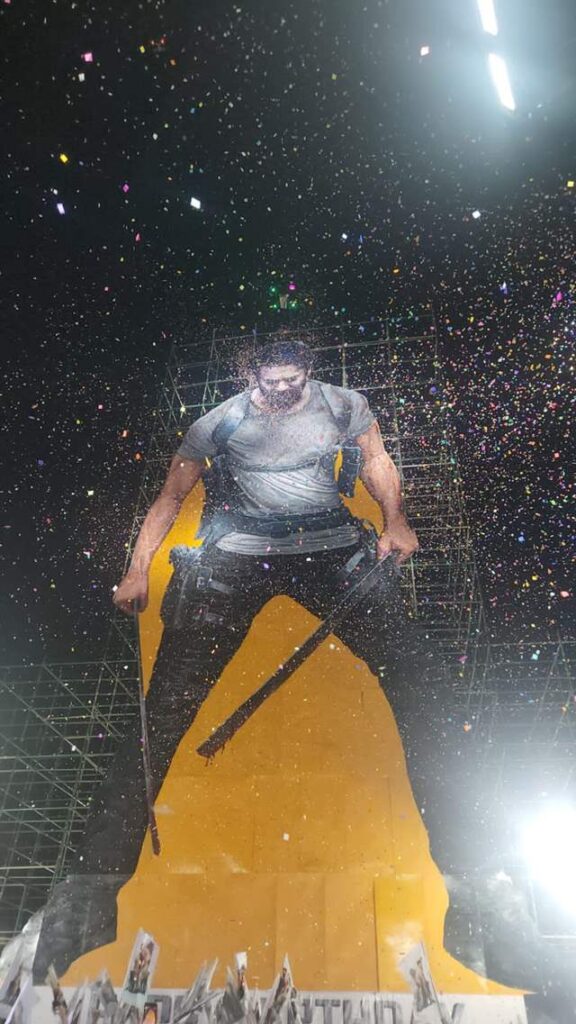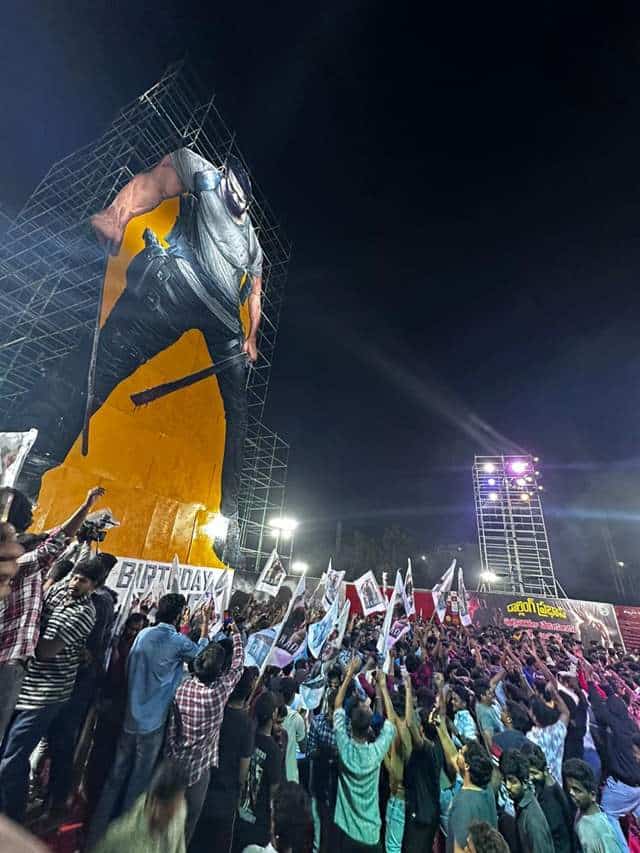 Apart from Salaar, Prabhas also has Spirit, Raja Deluxe and Kalki 2898 AD in his kitty. He is also set to portray the role of Lord Shiva in Manchu Vishnu's upcoming project, Kannappa.
---