Hyderabad: Rumours of a romance between South Indian stars Rashmika Mandanna and Vijay Deverakonda have been circulating for several years now. Their undeniable chemistry in films like "Geetha Govindam" and "Dear Comrade" has only fueled speculation.
And now, Rashmika Mandanna's latest Instagram photos have added another clue about her relationship with Vijay Deverakonda.
Fans are now crazy after a Reddit post claimed that Rashmika's Instagram photo was taken on the terrace of Vijay's Hyderabad flat. Rashmika looked stunning in a saree in the photo, but it was the familiar backdrop that reminded everyone of Vijay's recent terrace photo that drew everyone's attention. Many started wondering if they are in a live-in relationship. Check them out below.





Vijay Deverakonda Wedding Plans
To add to the intrigue, Vijay Deverakonda recently discussed his marriage views at the trailer launch of 'Kushi'. He confessed, "I think I have become comfortable with the idea. Before marriage was a word that no one was allowed to say around me. It would immediately agitate and irritate me. But now, I am having conversations about it."
"I am enjoying watching my friends being married. I am enjoying the happy marriages and I am enjoying the troubled marriages, everything is entertaining. But I hope to have a married life of my own and that's chapter in life that everyone should experience," he said. However, he remained tight-lipped about his partner.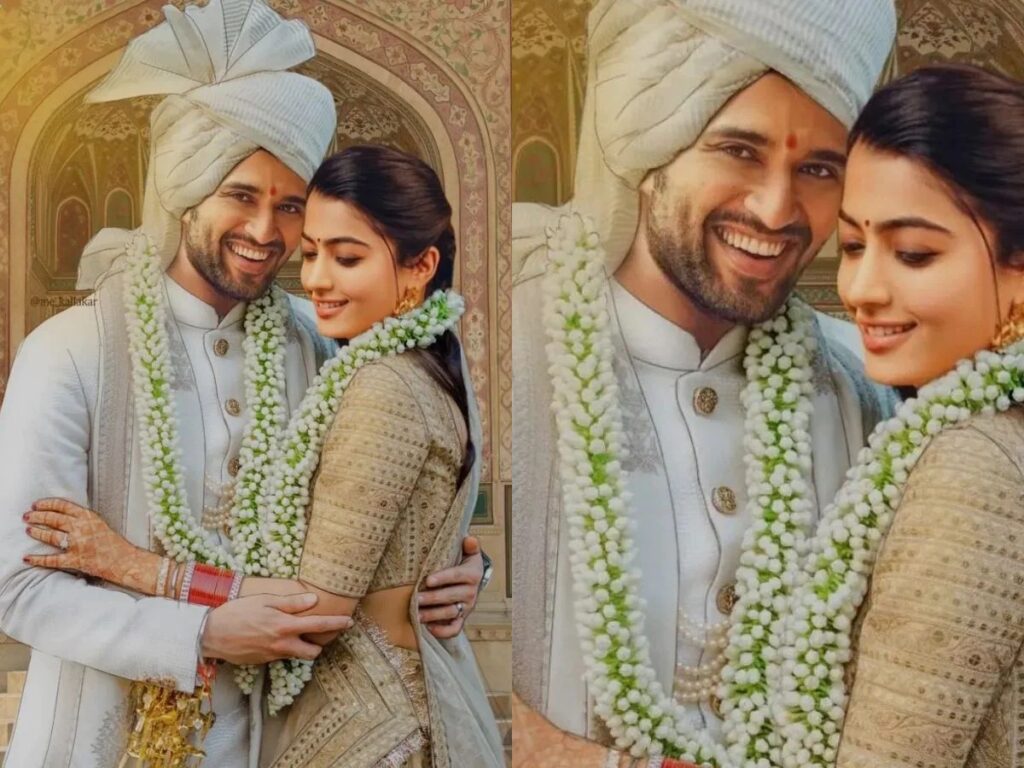 While rumours about Rashmika and Vijay's relationship persist, neither of them has officially confirmed their relationship. The mystery surrounding their relationship continues to captivate fans, who are eagerly awaiting any developments in this intriguing love story.
While Rashmika Mandanna and Vijay Deverakonda keep fans guessing, one thing is certain their story is far from over, and the world awaits the next chapter in their love saga with bated breath.
---