Mumbai: Bollywood actress Rhea Chakraborty remained in the news after the death of her ex-boyfriend and actor Sushant Singh Rajput. The actress was grilled by various agencies after the SSR's death and she went through the worst phase of her life during that time. The actress remained away from the industry during that time and finally in 2023, she made her comeback with MTV Roadies where she served as gang leader.
Rhea Chakraborty said that she was devastated after the death of Sushant Singh Rajput. The actress has now decided to move on in her life and is currently dating Zerodha's co-founder Nikhil Kamath, as per rumours. The two have been linked together for quite a time now but they kind of made it official as they were spotted together recently.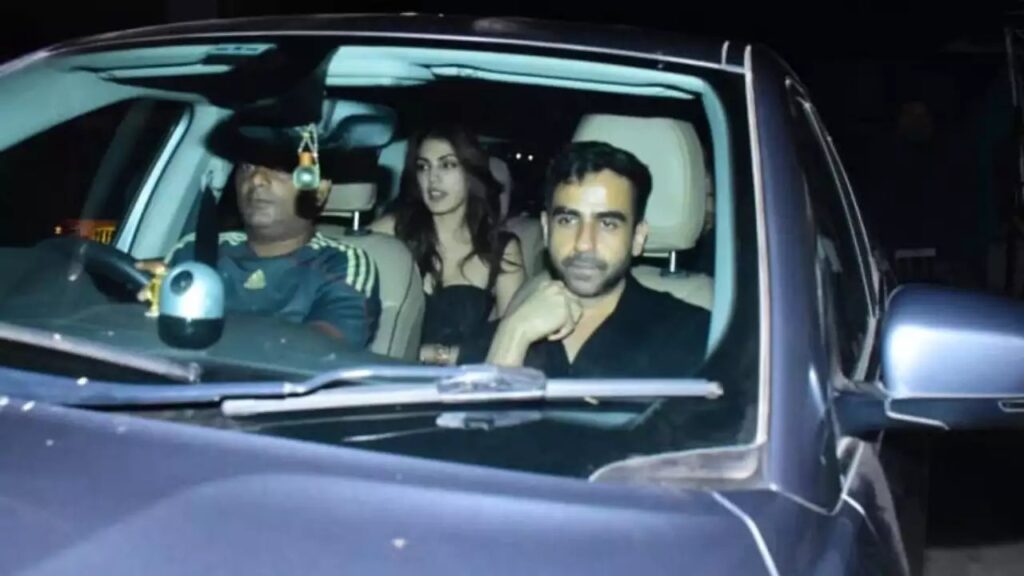 Rhea Chakraborty and one of India's youngest billionaires Nikhil Kamath were recently spotted together arriving in a car along with Tanmay Bhatt and it gave credence to the suspicions that the duo is dating each other. The rumours of their alleged relationship are doing rounds in media circles and after their video went online, the netizens have started giving opinions.
Some of the internet users slammed Rhea and started discussing SSR again while a few said that she should move on in her life.
Nikhil is the co-founder of Zerodha which is an online stock trading company. The subsidiaries of the company include Zerodha Broking Limited and Asset Management Arm. On the other hand, updates about Rhea Chakraborty's upcoming projects are still awaited.
---