Hyderabad: Following the success of its debut season in 2022, Anam Mirza is all set to launch 'Apne Logaan 2', a popular Hyderabadi celebrity talk show. Anam is all set to deliver more entertaining and engaging episodes to her audience this year.
And now, in a delightful surprise for YouTube enthusiasts, the show's first guest in this brand-new season will be none other than the popular YouTuber, Saba Ibrahim. This thrilling announcement came directly from Saba, who shared the exciting news in her latest vlog.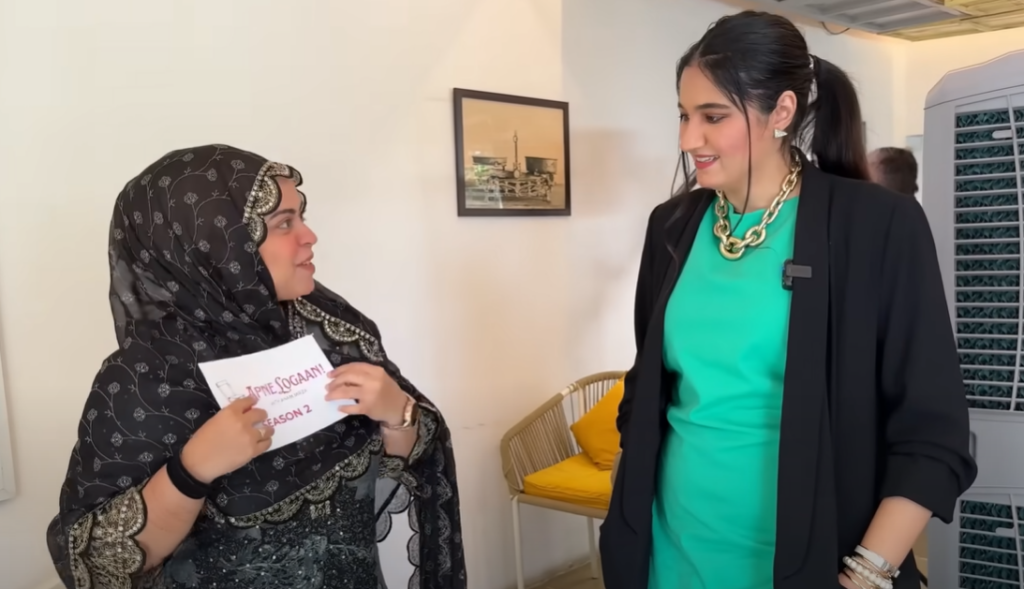 She even gave us a sneak peek of her shoot with Anam Mirza in Hyderabad. Adding to the excitement, Saba's husband, Sunny, is also expected to join the show.
Saba Ibrahim's visit to Hyderabad marked her first-ever trip to the city, and she made the most of it. From savouring the delectable flavours of Hyderabadi biryani to exploring the iconic Laad Bazaar and the historic Charminar, Saba and Sunny soaked in the rich culture and charm of Hyderabad.
While the exact airing date of the episode featuring Saba on 'Apne Logaan 2' remains under wraps, fans are eagerly awaiting the new season. They're looking forward to being entertained by the engaging conversations and guests that Anam Mirza's show promises.
---