Mumbai: Bollywood has always been a place of glitz, drama, and rumors. When it comes to celebrity love stories, few can match the intensity and controversy of Aishwarya Rai Bachchan and Salman Khan. Their relationship, which began in the late '90s and ended with a lot of drama, remains a hot topic even after many years.
Aishwarya Rai and Salman Khan's romance was like a rollercoaster ride – full of ups and downs. It started with a spark but ended with a bitter breakup. The story of their love continues to be a point of interest for fans and the media even today. So much so that, even their photoshopped and edited visuals often take the internet by storm.
Salman Khan And Aishwarya Rai's Viral Photo
A recent internet frenzy was caused by an edited photo that swapped Abhishek Bachchan's face with Salman Khan's in a picture featuring Aishwarya and their daughter, Aaradhya. The original photograph showcased the Bachchan family – Abhishek, Aishwarya, and Aaradhya – but someone decided to switch things up and the altered version placed Salman Khan in the frame instead of Abhishek.
Reactions On The Internet
The Internet did what it does best – react. People flooded the comments section with their thoughts on this unusual edit. Some found it funny, while others went gaga over the edited frame. Check out the reactions below.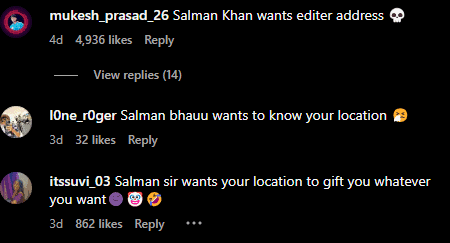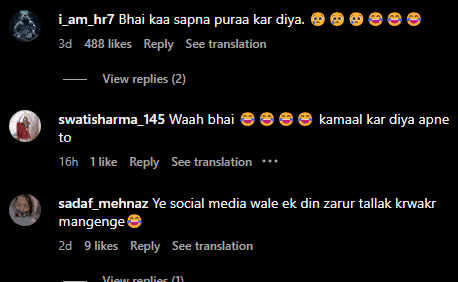 In the world of social media, memories from the past often resurface, keeping long-gone controversies alive. The Aishwarya Rai and Salman Khan love story is one such example, as it continues to be a subject of interest among fans and social media enthusiasts. The recent viral photo swap only adds to the ongoing saga, reminding everyone that Bollywood history never truly fades away!
On the professional front, Salman Khan will be next seen in Tiger 3. Aishwarya, on the other hand, was last seen in Ponniyin Selvan 2. An official update about her next is still awaited.
---