Mumbai: Former actress Sana Khan is enjoying the joys of motherhood. Sana married Mufti Anas in a private ceremony on November 20, 2022, and welcomed her son, Saiyad Tariq Jamil, on July 5, 2023. She has been constantly sharing heartwarming glimpses of her newborn on Instagram.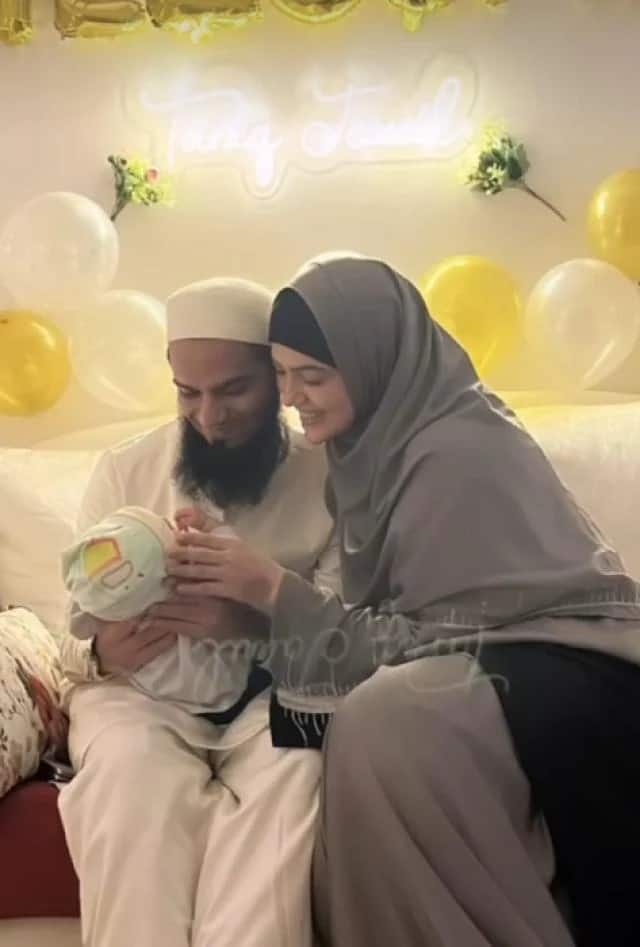 A Grand Entrance
Sana Khan delighted her Instagram followers on August 20, 2023, with an adorable video of her baby's grand arrival at her 'nana-nani's' (maternal grandparents house) house that decorated with bright yellow and white balloons and a custom neon sign that read "Tariq Jamil." Sana expressed her gratitude for her son's happiness and shared how he fills their lives with energy.
"This little cutie is the reason we all smile all day.
He is the reason we feel fresh n energetic even though we get tired at times.
Nana nani were counting every single second till we reached home.
My cousin got all this cute little deco ready for us trying to hide it from me as much as she can.
Ps: I have cameras installed at home so she could do this the fastest 🤣🤣"she wrote in the caption.
Reunion of Families
Sana revealed that her parents were looking forward to the arrival of their grandson. The video also included a touching scene between Sana's mother and her son. Nani was seen cradling her grandson and beaming with delight. Sana's cousin helped with the celebration by decorating the house and photographing the sweet surprise.
---