Hyderabad: Rumors are rife that the relationship between tennis star Sania Mirza and cricketer Shoaib Malik may be on shaky ground, though no official announcement has been made by them. These speculations have gained momentum due to their social media activity and notable absences from various public events.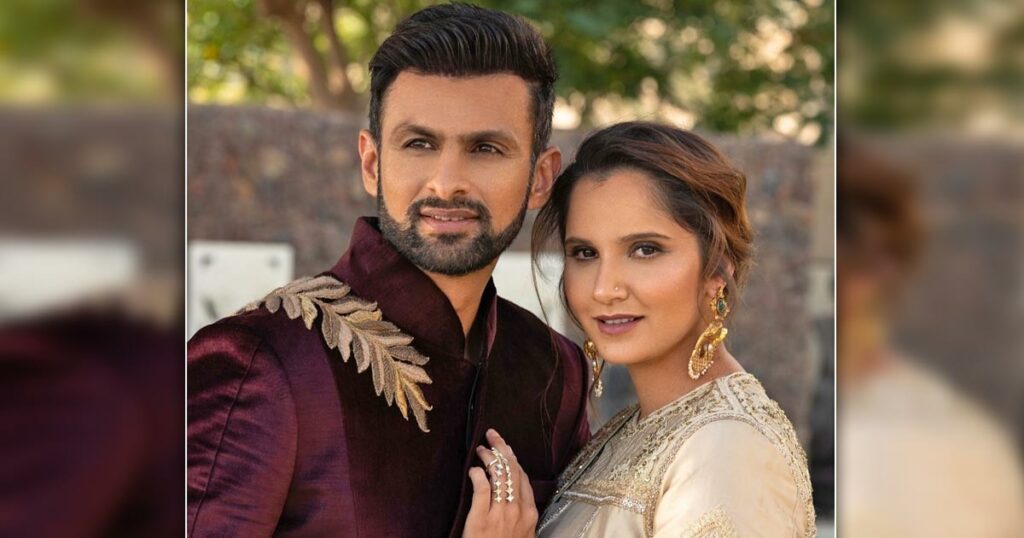 Fans and media have noticed subtle signs that suggest all may not be well in their relationship. Sania Mirza, in particular, has been sharing cryptic posts on her Instagram account. Her most recent story is now raising eyebrows, as it speaks abou 'fighting battles' and highlights the contrast between life on social media and real life.
Taking to Instagram stories, Sania shared a post that read: Nothing on social media shows the full story. Everyone has insecurities. Every human alive is fighting a battle they don't talk about. Don't let your mind create a fairy tale. No one escapes real life."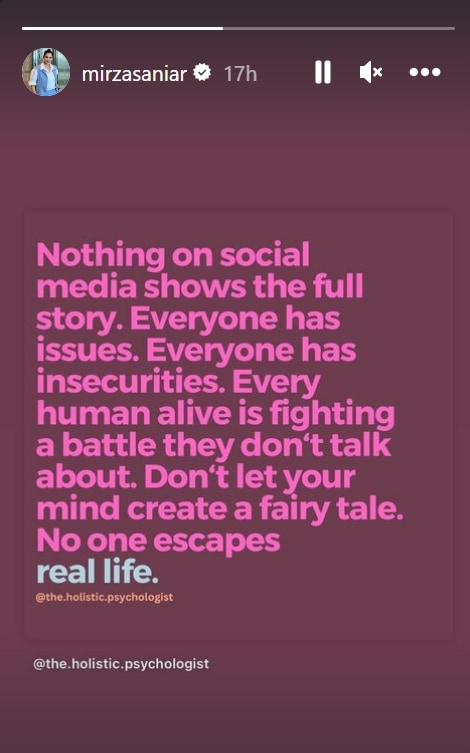 While Sania and Shoaib have yet to confirm or deny these speculations, their recent online behavior has fueled curiosity about the status of their relationship. Recently, Shoaib even changed his Instagram bio. He removed 'husband to superwoman Sania Mirza'. This almost confirmed their separation.

As the public awaits any official statement from the couple, these cryptic messages on social media continue to add to the mystery surrounding their marriage. Sania Mirza and Shoaib Malik got married in 2010 and welcomed a baby boy, Izhaan Mirza Malik, in 2018.
---