Mumbai: With the recent release of his much-anticipated film, "Jawan," on September 7, 2023, Bollywood superstar Shah Rukh Khan is in the spotlight. The film drew eager audiences who pre-purchased tickets days in advance and flocked to theatres for the first day-first-show screenings. During the excitement, SRK's devoted fans have taken to social media to express their love and admiration, sharing their thoughts on the film. However, a cloud of controversy has emerged, alleging that negative reviews were deliberately concealed.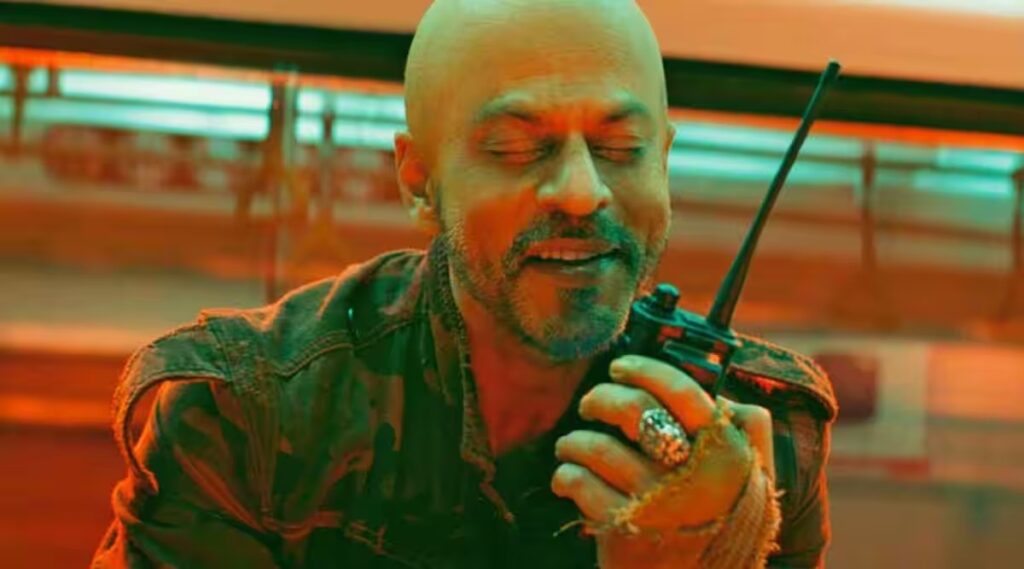 What Was Accused?
On the social media site X (formerly Twitter), watchful users have called attention to what they believe to be irregularities in the promotion of the movie. They have presented screenshots as evidence, implying that members of SRK's production team and PR personnel have been reaching out to social media users who have posted negative reviews of "Jawan." Netizens also claim that the production company is allegedly offering large sums of money in exchange for removing negative reviews, as well as two complimentary tickets to the film.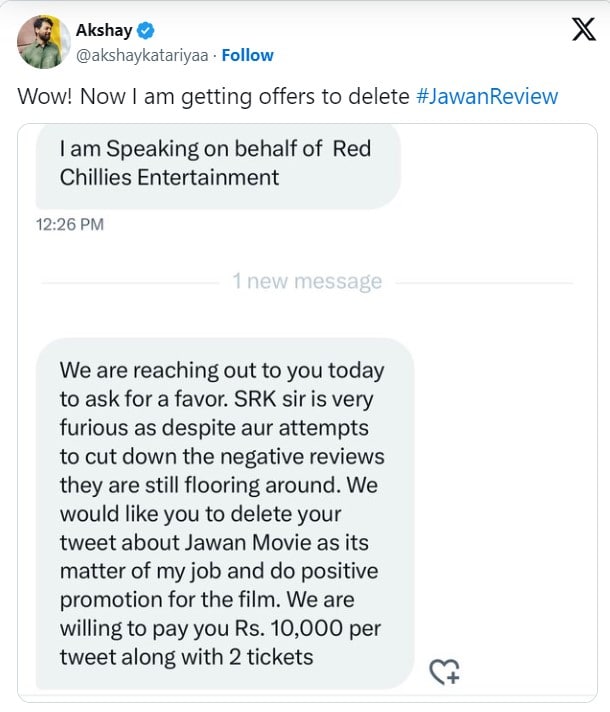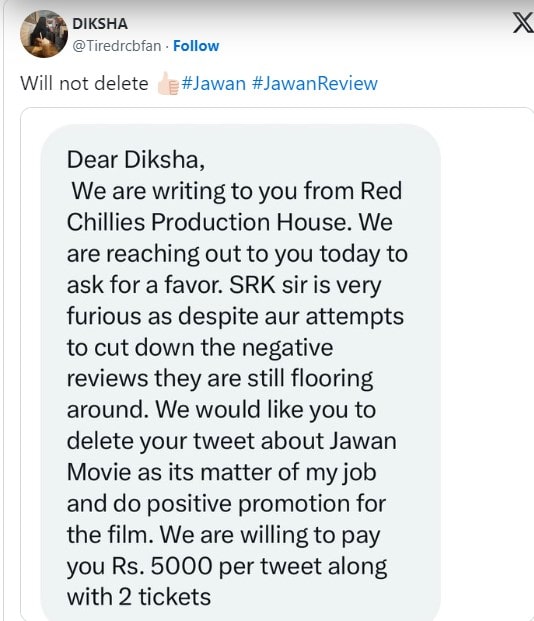 While these allegations are being investigated, there has been no official confirmation or statement from the film's producers. Nonetheless, the controversy has sparked conversations and debates on social media platforms.
The allegations of suppressing negative reviews add an intriguing twist to the film's narrative as fans celebrate the release of "Jawan" and continue to express their opinions online. The spotlight is still on SRK and his production team as they navigate the whirlwind of online debate and await further developments in this unfolding controversy.
---