Hyderabad: In the world of entertainment, certain shows have the remarkable ability to cross the borders, captivating audiences far and wide. One such recent sensation is the Pakistani hit show 'Tere Bin', a mesmerizing drama that left an indelible mark not only within Pakistan but also other countries like India and Bangladesh.
Starring the talented duo of Wahaj Ali and Yumna Zaidi, the series concluded its first season in July, leaving viewers on both sides of the divide in awe of its compelling storyline, outstanding performances, and impeccable production design.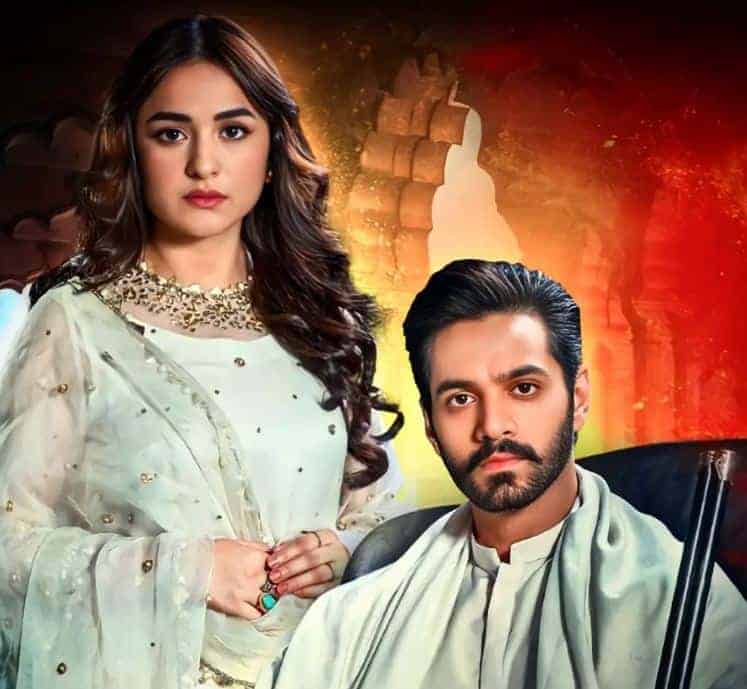 Tere Bin 2
Makers announced Tere Bin season 2 soon after the season 1 got concluded. The revelation sent ripples of excitement among fans, sparking discussions and theories about the direction the story might take in the upcoming installment. Since then, fans have been ardently waiting for more details about Tere Bin 2.
Now, we have an exciting update on the show.
Lead Cast
Fans are wishing to see Wahaj Ali and Yumna Zaidi in the season 2 as well. With hopes riding high that this reunion might unfold in Tere Bin 2, an Instagram post by 7th Sky Entertainment has only fueled these anticipations.
Sharing a photo of the two stars, the production house wrote, "Do you want to see these two together again in another 7th Sky and Geo drama serial? Let us know in the comments section."
Fans quickly jumped to the comments section and expressed their wish to see them together once again in the sequel.
Whether the series will continue Murtasim and Meerab's narrative or introduce an entirely fresh love story remains undisclosed at this point. Let's wait for the official announcement now.
Stay tuned to Siasat.com for more interesting scoops and updates on Tere Bin 2 and other Pakistani dramas.
---