Hyderabad: Vijay Devarakonda, a well-known Tollywood actor, is set to star in his upcoming film "Kushi," which is set to hit theatres next week. However, the actor's most recent Instagram story has caused a stir on social media. Vijay's hand is seen closely linked with a mystery woman's hand in the intriguing photo, which is accompanied by the caption, "Lots happening but this one's truly special – announcing soon."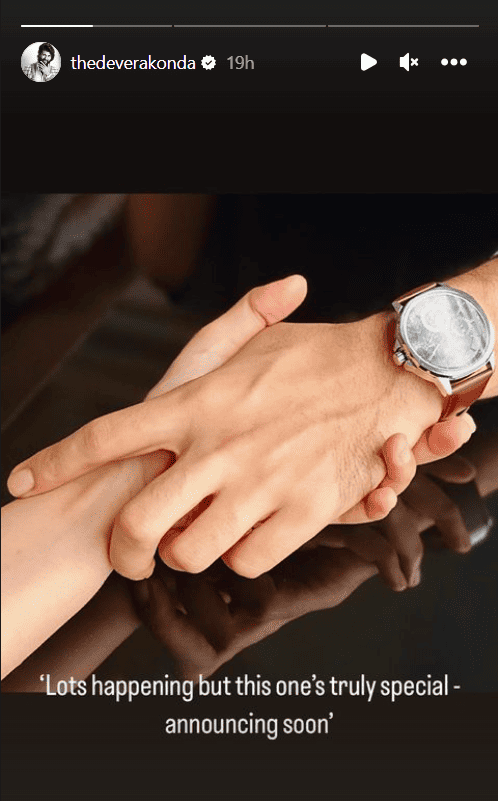 The enigmatic post has sparked a frenzy of speculation. However, amid the speculation, some internet users have suggested alternate possibilities, including a possible engagement. However, given the ongoing promotional commitments, the post is unlikely to be related to such personal news.
Surprisingly, Vijay Devarakonda's recent post with Rashmika Mandanna on the fifth anniversary of their film "Geetha Govindam" fueled speculation about their relationship status even more. Despite rumours about their personal lives, neither Vijay nor Rashmika have publicly confirmed or denied the rumours.
While fans continue to speculate on the photo's significance, many believe it is related to a new film, possibly a sequel to "Dear Comrade." As speculation mounts, the Tollywood heartthrob's cryptic post continues to captivate his devoted fans.
---